Massachusetts Tobacco Age Rises Locally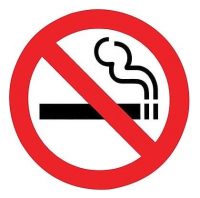 Hang on for a minute...we're trying to find some more stories you might like.
Local towns and cities will be experiencing the age boost in Massachusetts for buying any tobacco product. The age will move up from 18 to 21.
     Over 175 cities and counties have passed the Tobacco 21 ordinances in Massachusetts. This is about 72 percent of the population of the state. Local cities/towns like Peabody, Beverly, and Danvers all have the minimum age as 21.
    Massachusetts is well known for having a below average smoking rate; however, there are still an estimated 103,000 children now under the age of 18 that will eventually die early due to smoking. Also, about 2,800 children become new smokers every year.
     Triton students will somehow be affected by the age raise in some sort of way. There have been multiple incidents where students have been caught vaping in school. While other students don't vape, some will be affected by all the chaos on social media about it.
    Triton Voice spoke to a few Triton students about how they feel about the tobacco age raising to 21.
    Savannah Hopkinson is a senior and is 18, meaning she is legal to buy tobacco products. Hopkinson believes the tobacco age moving from 18 to 21 will not change the fact that children and teens are vaping.
     "I understand what Massachusetts is trying to do," said Hopkinson. "But I think raising the age isn't going to stop them [underage teens] from getting stuff considering they're already doing it now. "
      Hopkinsons mom, Nicole also believes the age change won't do much to stop minors from vaping.
     "I remember what it was like to be a teenager and when you wanted to get something it wasn't very hard," said Hopkinsons dad. "It's just going to make teens try harder than usual, but they'll still eventually get what they want."
    The age change began in Needham, MA when the age was set to 21 in 2005. The results were a significant drop in use of cigarettes lower than the previous rate as well as surrounding communities.