Ice Cream Favorites
Triton students give input on their favorite ice cream shops
Hang on for a minute...we're trying to find some more stories you might like.
"It was so much fun to work at the Harbour Creamery," said junior Gracie Burnim. "You're with kids and ice cream, so it's always happy."
Summer is right around the corner and ice cream stores have begun to open up. The Harbour Creamery, in downtown Newburyport, opened up last summer and has been a hot spot for most local visitors.
The shop is located on Pleasant street, alongside many other popular downtown food places; including Angies and Dos Amigos. It's in the center of downtown, which may be the reason why it has attracted so many customers.
The store offers 24 flavors of ice cream ranging, from classics, like Coffee and Vanilla Bean, to one-of-a-kinds, like Candy Cane and Riptide. Along with ice cream, they sold chocolates and candy. The Triton Voice visited the shop and tried some of their ice cream for the first time. Trying Mint Chocolate Chip and Mocha Crunch both were pleasantly surprising from the rich taste and the uniqueness of flavor.
In comparison to the Harbour Creamery, many ice cream shops, like Hodgies, seem to be very different. The price of an ice cream at the Creamery is far different from one at Hodgies. A small ice cream sold at the Creamery costs around $4.50, compared to a small ice cream sold at Hodgies costs $4.25. The size of a small at the Creamery is around 2 scoops compared to one at at Hodgies is around 4 scoops. The price may be similar, but the size is fairly different so you're getting more for your money at Hodgies.
The Harbour Creamery may be new and a must try, but many people will always have their favorite ice cream shops, along with their favorite ice cream flavors.
Triton students gave their input on their favorite ice cream flavors.
"Mint Chocolate Chip," said junior Paige Zukowski.
"Chocolate Chip," said junior Justina Donoghue.
"Strawberry," said senior Sarah Norton.
"Mocha Crunch," said junior Gracie Burnim.
"Graham Central," said senior Riane Vatcher.
"Cookies and Cream," said freshman Meaghan Riccio.
"Cookie Dough," said sophomore Gianna Conte.
"Vanilla," said junior Mike Armand.
"Black Raspberry," said senior Nick Perreault.
Triton's staff gave their input on their favorite ice cream places to go.
"Hodgie's," said Coach Mac.
"Bedford Farms," said English Teacher Mrs. Scruton.
"Carter's," said Nurse Mrs. Goldsmith.
"Benson's," said Business Teacher Mr. Fisher.
"Captain Dusty's," said Chemistry Teacher Mr. McBee.
"White Farms," said History Teacher Mrs. Hertzel.
"Kimball's," said Math Teacher Mrs. Thompson.
"Hayley's," said Spanish Teacher Mrs. Kovach.
About the Writers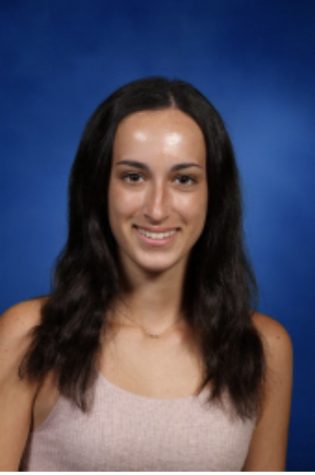 Gabrielle Lowry, Staff Writer
Gabrielle Lowry is a junior at Triton High School. She joined journalism with goals to create and produce stories that are one of a kind.

Gabrielle...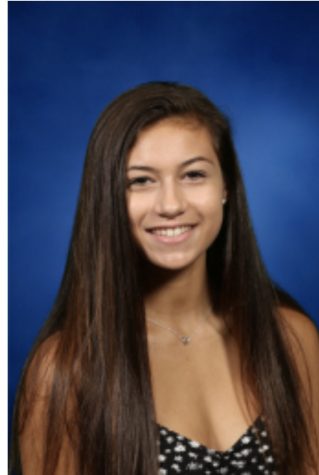 Lindsey Gardella, Staff Writer
Lindsey Gardella is a junior at Triton High School. She is a part of the track team and she has two jobs. She works at The Hungry Traveler and Vision Max...