Taking on the Challenge
Hang on for a minute...we're trying to find some more stories you might like.
The search for a new football coach is over. Ryan McCarthy, a Salisbury resident and active member in Triton athletics, has been hired as head coach for the football team for the 2018 season.
After Coach Patrick Sheehan, Triton's football coach for the past 8 years, stepped down, the search for a new coach began almost immediately.
"I did not expect to be given the job," said McCarthy, "I understand there's a process when hiring new coaches. I was just hoping for a fair shot during the hiring process."
"I have a lot of experience in coaching," said McCarthy, who has been the head baseball coach for 6 years now and has been the offensive coordinator for the football team for the last 5 years. "It's good having a guy whos already been in the system and so we're not running it and we all know what he's trying to do," said football and baseball player, Dylan Shute.
"I wanna say the team will do good next year, if they work together," said senior Brandon Eppa, "He's a good coach. He needs to bring the team together with bonding experiences and things like that."  
McCarthy is now going to be head coach in two popular sports. "I know it's going to be a challenge at first,  being a two sport head coach, but I'm ready for it."
Although next year may be a challenge, McCarthy plans to "surround myself with the best assistant coaches as possible," to help him throughout the season.
Shute looks forward to his last football season with McCarthy as the coach, "I'm very excited, he's a good coach so I'm looking forward to what this year has to offer," later adding, "I think if we have kids who will work hard then we will have a pretty successful season."
Juliet Lumley, the football manager for the 2017 season, agrees,  "You have to have your heart in the game in order to do well, no matter who the coach is."
About the Writer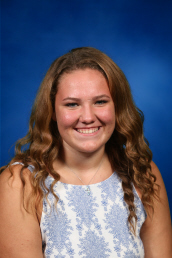 Maddie Fecteau, Staff Writer
My name is Madison Fecteau, but most people know me by Maddie. I am a junior at Triton High School and this is my first year as a Staff Writer for the...