Positive outcomes of 2017
What good came to Triton this past year
Hang on for a minute...we're trying to find some more stories you might like.
Many changes have occured at Triton throughout this year, both good and bad. Some students only see the bad, but what are the positive things that have happened here at Triton High School in 2017?
Triton Voice asked students what the good things were that happened this year and how they have affected the school.
Although the new stadium was finished at the beginning of last school year, in 2016, it has been used ever since and all throughout 2017, which has benefited students, families, athletes, and our school in many ways, especially spring sports who got the chance to practice on the new turf in the nice weather.
Junior Lynn Wideburge explained how nice it was to have a brand new track to run on during spring track, "running on the new track was so much better, and made practice and meets a lot more fun. We had more flexibility to be able to practice outside and have meets at our own school, and running on a new track was so much better and easier."
Towards the beginning of this school year, back in October, we had an unusual power outage that lasted as long as five days for some people, resulting in two days off from school. Many students were very happy about this because one of the days we had off from school was Halloween!
Junior Meri Fullford explained her power outage experience. "The power in my neighborhood was out for almost the whole week because there was a huge tree that fell down in my neighbors yard, taking down the power lines with it. Luckily I have a generator, so I didn't have it as bad, and it was awesome to have school off for two days because of it, especially on Halloween. That's never happened before."
Something else that was good at Triton this year, was how hard the class officers worked together, on the homecoming dance to make it more like a real formal dance. There were tables set up on one half of the cafeteria, along with a photo booth, and lots of food and drinks.
Triton Voice asked senior Jill O'neil what she thought of the homecoming dance compared to the other three years. "It was different this year, I think fewer seniors went, but they definitely  improved with the food and drinks, and I think it was good for the freshman to be able to have all of that for their first homecoming dance in high school."
Some people may find it hard to think of the good things that have happened this year, but when you think about it, there are a few that came out of 2017 at Triton High School.
About the Writer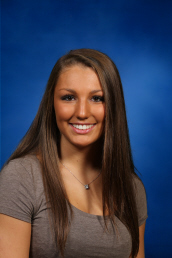 Paige Zukowski, Zukowski
My name is Paige Zukowski, and I am a Junior at Triton High School. I like covering the Triton newspaper because hearing about the latest news and writing...