Apple Pay
Hang on for a minute...we're trying to find some more stories you might like.
Junior Aliyah Frasca always forgets her wallet when she goes out, but that doesn't mean she can't get anything. There's now a new mobile paying method, and you don't even need your debit or credit card with you.
She explains,"Apple Pay is so easy and you can pay a lot quicker because right when you hold your phone up to the reader it goes through and all your things are paid for." Frasca explained, "I always forget my wallet too, so the advantage of having  my debit card on my phone at all times is a lot easier than worrying about always having my card or wallet with me."
Apple Pay is a new and updated mobile way of paying for things on your Apple device. You can register your debit or credit card into your wallet app on your Apple device and pay for things just by using your phone.

It's an easier way of paying for things because if you don't have cash or your card with you, you can pay using your phone.
According to Apple Inc.com, "Apple Pay is easy and works with the Apple devices you use every day. You can make secure purchases in stores, in apps, and on the web. And now you can send and receive money from friends and family right in Messages. Apple Pay is even simpler than using your physical card, and safer too."

Since so many teens at Triton have Apple devices, Triton Voice decided to ask students if they use Apple Pay and what they think of it.

Senior Gianna Maiuri spoke about her experience with Apple Pay: "It's really helpful because you can have your debit card on your phone, so it makes it a lot easier to pay for things, especially because I always forget my debit card, so then I can just use Apple Pay."

Installing Apple pay on your Apple device is easy. You just need to put your credit or debit card information into the wallet app on your Apple device and it's simple from there. When you are at a store paying for your things, all you do is hold your phone up to the card reader after the cashier rings you up, then you put your finger print onto your phone, and your credit card will appear and the payment will go right through. It's a much faster and easier paying method.

Apple Pay may be really useful but like all good intentions, there is a downside to it.

Since Apple Pay is a new update to the Apple devices, not all stores have the technology to use it. Depending on what stores you shop at, you might not be able to use Apple Pay. Some other stores say that they take Apple Pay, but it doesn't always work.
Junior Sarah Gilbert has had a hard time with Apple Pay in the past. "I really like being able to pay with my phone, but it isn't always the most reliable payment method because there has been times where I have tried paying with Apple Pay, and it either hasn't gone through, or it would keep declining the card. So it's just bad when I don't have my debit card or cash with me and then Apple Pay won't work." Gilbert continues to say, "I was at H&M one day and they said they take Apple Pay, but the payment wouldn't go through, then in the same day I went to Forever 21 and it was working fine, so sometimes it also depends on the store."
Although some stores do not take Apple Pay, and sometimes it doesn't always go through the machine correctly, more and more businesses are starting to use it as it's popularity rises.
About the Writer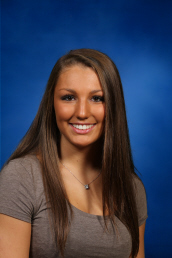 Paige Zukowski, Zukowski
My name is Paige Zukowski, and I am a Junior at Triton High School. I like covering the Triton newspaper because hearing about the latest news and writing...