The Effects of Leaving Class
Does missing class effect students academics?
Hang on for a minute...we're trying to find some more stories you might like.
Teachers around Triton have noticed multiple students leaving class for long periods of time. They think it could effect their learning but students think otherwise. The Triton Voice observed how many students were roaming the hallways during G period on day two. We counted 78 students who left class to go to the bathroom, nurse,
office, or to just take a walk.
"It is you who is missing class time. This will reflect in class test and quiz grades," said Thomas Horsley. "We have a lot of lectures and notes which gear towards preparing students for quizzes and tests, and if you miss that, even if you have the notes later on to read through, it's not the same as being in class and hearing it and having me emphasize what you need to know."
Adding onto Horsley's opinion, Olivia Cornell states, "It's absolutely going to effect your academics when you're trying to escape class, I can't help you if you have a question so it just shows they're really not invested in what's going on."
Some students feel there isn't a problem with leaving the classroom. "I think going to the bathroom for two minutes is not going to effect my academics," said senior Julia Plummer.
Even though this issue could be effecting some students, it is also problematic to the teachers emotions.
"I feel frustrated because when something becomes a new norm then people expect that they can go when they see other people go. As a teacher you're put in a position to have someone argue with you so it makes it difficult to enforce the rules that I try to do for the school," Says Jennifer Scott.
Some students feel stressed or overwhelmed by sitting in class for long periods of time, so by leaving class it gives them some space to just relax.
"I probably leave once a class because I need a break," says junior Maddie Fecteau.
Agreeing with Fecteau's statement, junior Savannah Nolan feels that it's good to have some space from the classroom. "Sometimes I think leaving class makes it better because you get a small break from learning so it doesn't really do any harm in my opinion. I usually leave class about two times on a typical school day. It also depends on my schedule because sometimes I don't have time to leave class."
By observing the number of students who leave class during one period, there's an understanding as to why teachers may feel aggravated and think that students aren't going to do well if they aren't present for learning what is being taught in the classroom. Although, some students feel that it is good to have some free time away from class to get them back into the right mindset.
Picture of students wondering the halls during G period
About the Writers
Caitlyn Chaisson, Staff Writer
My name is Caitlyn Chaisson and I am a junior here at Triton. I live in Salisbury, Massachusetts with my parents and my younger sister. I am on the cheerleading team here at Triton and I'm also on two other teams outside of Triton. This is my first year as a staff writer for The...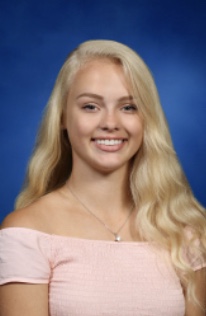 Caitlyn Roberge, Staff Writer
Name: Caitlyn Roberge Year of graduation: 2019 What I enjoy covering: I like to cover interesting topics or things happening around Triton. I learn so much that I haven't found out about before, and learning new things that are taking place in school gives me and other students an understanding of what is happening everyday....