Sheehan Steps Down from Triton Football
High School coach says goodbye after 8 years
Hang on for a minute...we're trying to find some more stories you might like.
After eight years of coaching football at Triton High School, Coach Patrick Sheehan has announced that he will not be coaching the boy's team any longer. This was a very difficult decision for coach Sheehan to make, and it is hard on his athletes too.
" I have enjoyed every second of the past eight years at triton. It's a great place to work. The faculty, staff, students, and especially the student athletes that I have coached over the past eight seasons are the reason this decision was so difficult," said Sheehan, "But, like anything else, all good things must come to an end. Ultimately, the decision was made because, personally, I couldn't say that I was 100 percent committed to returning next year. How could I ask my players to be 100 percent committed if I was having doubts?"
Both Sheehan and his players agree that this is fair if he can't fully commit to the team.
"He didn't want to hinder the success of the team next year by being unsure if he was 100 percent committed," said junior football player John Rolfe.
Coaching football is something Sheehan always wants to have in his life. Even though he won't be coaching the vikings anymore, he may find a place on another team in the future.
"I still will be coaching football in some capacity as it is one of my life's passions," said Sheehan, "Frankly, I don't know what the other opportunities are at this point. In fact I'm not really even thinking about them presently. However, if a job that seems to be the right fit for me opens, it will be something that I will definitely quite strongly consider."
His athletes aren't quite sure about how the future seasons will go, and they are definitely going to miss having him as their coach.
"Next season should be interesting. We're losing some really great seniors and we're going to be playing in a new system, different from coach Sheehan's, but we have a lot of talent and heart," said junior football player Jack Tummino.
Though he won't be a coach here anymore, Sheehan is definitely still a Viking and will always be there for his athletes. And he still wants the best for them as they continue their football seasons at Triton High School.
"To them, I want to say that I will alway be behind them and will always consider them family,¨ said Sheehan, ¨I want them to know that I'm not gone and assure them that I will always be in their corner and would do anything I could for them. My door is always open."
About the Writer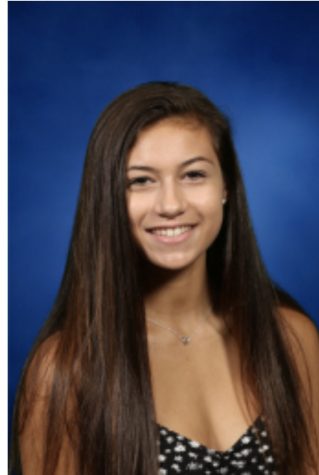 Lindsey Gardella, Staff Writer
Lindsey Gardella is a junior at Triton High School. She is a part of the track team and she has two jobs. She works at The Hungry Traveler and Vision Max...