"Hey Alexa!"
Hang on for a minute...we're trying to find some more stories you might like.
"Hey Alexa, play Justin Bieber's new album," *Plays Justin Bieber's most current songs*. The new Amazon Alexa speaker is very popular worldwide to all different ages. The speaker instantly lets you connect to online resources using just your voice. Multiple people in Triton have their own Alexa. Did some get them for Christmas?
On November 6 2014, Amazon announced Echo, a smart speaker featuring a voice-controlled assistant service called Alexa. It is capable of voice interaction, music playback, making to-do lists, setting alarms, streaming podcasts and providing weather, traffic and other information.
"Customers purchased millions of Amazon's Alexa-enabled devices on Black Friday weekend , and Alexa devices were the top sellers across all of Amazon," said Dave Limp, Senior Vice President, Amazon Devices & Services, in a statement. "We're excited that tens of millions of customers around the world will be using Alexa to prepare for the holidays." In fact, some of those customers are Triton High School students.
Seniors Meredith and Alex Kennedy received the Amazon Alexa speaker as a gift this Christmas.
"My favorite feature is the music. I can tell her to play a certain song, and the song will instantly come on; it's pretty cool," Meredith says.
Alex agrees with her sister about the most useful feature that they use on their Alexa. Alex added, "The Alexa helps me wake up for school in the morning because the volume is so loud, I can't keep sleeping," she continued. "As annoying as the alarm is, it forces me to get up."
Junior Justina Donahue has used her friend's Alexa speakers before and wants to purchase one for herself. "I'm definitely going to invest in an Alexa when I have enough money. The Alexa is like a bigger and better Siri and can actually understand your commands," Donahue explains.
Donahue is also very excited about the music playback that the Alexa has to offer. "When I'm in the shower, I can just yell to Alexa and say " hey alexa switch the song" instead of having to get out of the shower and changing them," Donahue said.
About the Writer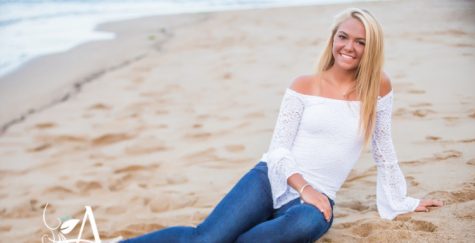 Emily Wood, Staff Writer
My name is Emily Wood, I am a senior this year at Triton High School. I have lived in Byfield all my life with my mom, dad and two older sisters who went...