Ugg Boots For Men
Hang on for a minute...we're trying to find some more stories you might like.
Ugg boots will always be in style for women; but Triton boys are starting a trend of their own.
Uggs come in several different styles: Tall boots, short boots, mini boots, slippers and scuffs, button boots, and water resistant. Tall Ugg boots are durable and meant for cold temperatures, and the solution to your winter wonderland problems. This style reaches up to right below the knee. Tall Ugg boots are ideal for that 7am coffee run. This style proves the ultimate comfort and warmth.
Short Ugg boots are very stylish and the most popular for Australians. A lot of celebrities wear this style. They are much easier to slip on and comfortable. Even though they only reach up to your mid calf, they still provide endless comfort for your feet and ankles.
The newest trend of the 2018 winter for men are "Neumel Boots" and "Harkley Boots." These boots both mimic Timberland boots, which is most likely why they caught boy's eyes. A lot of Triton boys have taken an interest in this style. Triton Voice asked senior Henrik Ernst if he took an interest into these boots solely for style or for comfort.
"I see them as a delicacy. For me, I think they're comfy and stylish, so I'd say I see them as both."
The Harkley boots are sold for $150 and come in four colors. While, the Neumel boots are going for $130 with a variety of six colors to choose from.
"I have the Neumel boots in the chestnut color. These shoes are the comfiest shoes I've purchased, and I love them. They make me feel like a bear, or perhaps a polar bear, during hibernation. They're so warm and furry," says Ernst.
Despite whatever style you choose, each is perfect for adventure lovers. Ugg boots are meant for the outdoors, so they're able to handle whatever harsh conditions you throw at them. They have evolved into their own fashion category and formed their own diverse range of styles for men and women.
About the Writer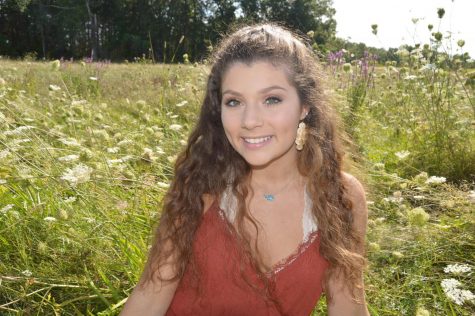 Emily Muzi, Staff Writer
My name is Emily Muzi. I am a 17-year-old senior at Triton High School. I'm from Rowley, Massachusetts and I work at White Farms Ice Cream in Ipswich,...