2017 Memes of the Year
Hang on for a minute...we're trying to find some more stories you might like.
2017 was truly a meme-filled year. Millions of memes were posted everywhere from Twitter to Instagram and everywhere in between. Here's a quick rundown of the best memes of the whole year.
January was the month of the "Salt Bae" meme. Originating from Twitter this meme rapidly gained popularity, reaching over 2 million views in less than 48 hours.
The "cash me ousside" meme took social media by storm in February after a previous episode of Dr. Phil featuring the hilarious catchphrase re-aired.
March began the long lasting "How Italians do ___" meme, that had hundreds and hundreds of witty variations.
The month of April brought an array of memes related to 13 Reasons Why which was just released on Netflix. However, the most prominent one was the rather crass "welcome to your tape" meme.
The "mocking spongebob" meme that reached its peak popularity in May brought back the good old days for millenials who grew up watching Spongebob.
In June the internet was blessed with "the floor is lava/commitment/etc." memes. These relatable memes swept through Instagram and Twitter rapidly and still linger to this day.
The rather odd "boneless ice" meme brought a somewhat questionable humor to the month of July.
August was the month the "distracted boyfriend" meme surfaced. This wildly popular meme was shared millions of times and is still very prominent on Instagram.
In anticipation of the holiday season, the meme "You've Heard of the Elf on the Shelf…", which gave multiple comical rhymes parodying the Elf on the Shelf appeared in mid-September.
Most recently, in November Apple made headlines when a glitch caused the word "I" to appear as "A ⍰". Many social media users were quick to poke fun at Apple for this rather annoying issue.
Works Consulted:
"Know Your Meme." Know Your Meme, knowyourmeme.com/.
About the Writer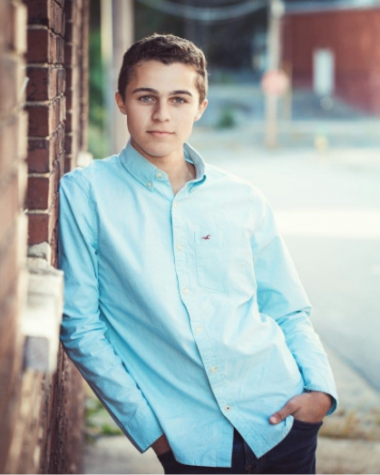 Mitchell Wolpert, Staff Writer
Staff Writer & Arts Beat Editor


Grade: 12
Favorite Writing Topics: Astrology and Pop Culture
Hobbies/Passions: Acting and singing...and...