Q&A with Mr. Richards
Hang on for a minute...we're trying to find some more stories you might like.
Among the halls of Triton there is a wide spectrum of teacher personalities, from stubborn and mean to entertaining and caring.
This week, we looked to find out more about history teacher, Chad Richards, who is thought by many students to be a very passionate teacher with a very interesting story. We interviewed him about his background, life, advice he has to offer, and found out how he came to be a teacher, ultimately ending up at Triton.
TV: Where were you born and grow-up?
CR: "I was born in Leominster, Mass, and I grew up in a small town a little further west in Templeton , Mass."
TV: What did you want to be when you were younger?
CR: "I wanted to be a teacher. In high school, I had started to go that way."
TV: What school/college did you go to?
CR: "I went to Assumption College in Worcester. I had a brief detour to law school, and then I decided I did not want to do that after about a month. I knew very quickly, that I didn't want to do it, so I figured that I would figure the money aspect of teaching out later in life."
TV: How did you end up teaching?
CR: "I accidentally went to a Latin-American job fair. I didn't realize it until I was there, so I continued on and had an interview at RFK Action Corps, a school for students who have been kicked out of public schools."
TV: What brought you to Triton?
CR: "I was looking for a school that would give me freedom within the classroom, but also some guidance in what to do. I knew Triton was a good fit when on my way to the interview, I saw that Triton at the time had a monkey, and I figured any school that had a monkey was alright. I knew if they took efforts to have kids take care for animals as a class, that they would probably let me do my thing."
TV: What are you working towards?
CR: "I'm working towards my last class for my Master's, and that's in the spring."
TV: How do you do it?
CR: "I have an Oral Exam in the spring, it's a replacement for the Thesis, so instead of typing a hundred page paper, I have to go and get grilled by three professors. I had to take a couple extra courses, but I think it's worth it."
TV: What things do you enjoy more than others?
CR: "I like day trips, whether it's going to hike a mountain with my kids or spending the day in Boston, anything spontaneous. I enjoy a good deal as well. Sometimes those things both work out."
TV: Who is your idol as a human?
CR: "The guy who inspired me the most to teach history was my history teacher in junior and senior year of high school, Mr. Dunstee. He was enthusiastic, loved the material and loved teaching the stuff to us. That's what I do here at Triton."
TV: If you could change one thing about your life, what would it be?
CR: "I would like to not work the second job bartending. I'd like to just teach, and have more time to take care of myself and be happier."
About the Writer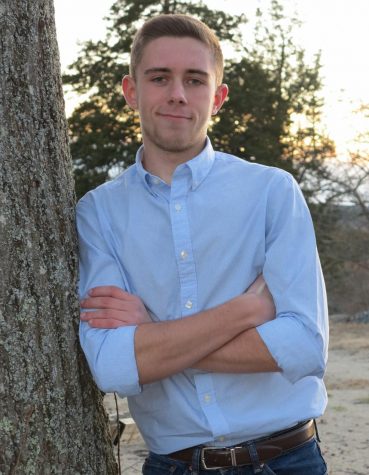 Steve Baiardi, Staff Writer
Steve Baiardi is a senior staff writer at Triton high school. This is his first year writing for the Triton Voice. He likes to cover the senior class,...