The Best Christmas Pageant Ever!
Hang on for a minute...we're trying to find some more stories you might like.
| | |
| --- | --- |
| | What You Need to Know? |
| When? | 11/30 – 12/2 @ 7pm, 12/2 – 12/3 @ 2pm |
| Where? | THS Auditorium |
| How much? | $10 for Adults, $7 for Students and Seniors |
The Triton High School Theatre Department will be putting on The Best Christmas Pageant Ever this holiday season. This comedic play will have audiences laughing for weeks with its hilarious one-liners and outrageous costumes.
"The kids are working so hard, and I just know this is going to be a great show," said Sharon Riordan, high school drama teacher.
The Best Christmas Pageant Ever chronicles the struggles of a couple attempting to direct their church's Christmas pageant with the most awful kids in town – the Herdmans.
This year's fall play is going back to the Triton tradition of performing a holiday themed two-act play. The past few years, the fall play has strayed from this tradition with Father Of The Bride in 2015 and two one-act plays last year.
"I'm excited to be doing another Christmas themed show," says senior Mackenzie Tatro who was also a part of A Tuna Christmas, Triton's most recent holiday themed play.
This year's play is sure to have audiences cracking up at the many actors who will be playing 8-year-old children.
"It's so funny to see teenagers acting like little kids," says junior Maddie Butler.
The show also features many cowboy style outfits in addition to the actual Christmas pageant costumes. In fact, Riordan says they are still looking for a teacher to dress up as Santa. So, Coyle if you're reading, this could be your shot.
About the Writer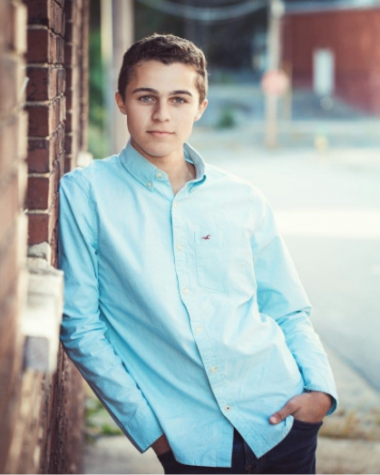 Mitchell Wolpert, Staff Writer
Staff Writer & Arts Beat Editor


Grade: 12
Favorite Writing Topics: Astrology and Pop Culture
Hobbies/Passions: Acting and singing...and...