Determining Triton's Future
Voice reporters gather intel on what the new year at Triton will look like.
With the world around us ever-changing, Triton is changing with it. The Triton administration is looking to make some changes for the 2023-2024 school year. 
A big focus this year at Triton was the bathrooms. At the beginning of the year, students had the privilege of being able to enter the bathrooms freely with or without friends at any time. By the end of this year, you have to sign into the upstairs bathrooms with a monitor beside the door. 
"It's been super helpful this year, teachers actually said they are enjoying it," said Vice Principal Elizabeth Pacheco.
The talk around the school is that the students feel opposite the teachers regarding the current circumstances. An anonymous source told reporters that as an all honors student, having to sign in and out of the bathrooms makes her feel like a child. There have been rumors that this will end by next year and our bathrooms will be reopened but after assessing with vice principal Joseph Celia, we may be looking at the same situation for next year. 
"I hope so," Celia said when asked if students will continue signing into the bathrooms next year. "I would love to see us monitoring the bathrooms on a consistent basis like we have been." 
The only changes to the bathroom situation for next year will be related to small renovations being done. Some of the main renovations include fixing the current damages, and adding in partitions to the boys bathrooms so there is a divider between urinals. 
Some of you may remember flex from the COVID-19 school schedule, but for others, it is making its big debut. As a way to give all students, especially the ones without study periods, the time to do work during the school day, flex has been readded to the schedule for next year. 
"We are going to be adding a flex block in the middle of the school day," Principal Patrick Kelley said.  "This will be built in time for students to work with their teachers and either catch up on work or get extra help from the class they were just in."
The flex block will be roughly 30-35 minutes long, and will be put at the end of 4th period. In regards to this added in study time, students have had mixed opinions on the added in block. Few told reporters that they disagreed with the extra time whereas many students applauded the ability to get their work done during the school day. Some expressed how it will give them time to do homework instead of going home to do it there. 
While it was an option for the past couple of years, due to covid, summer school will no longer be offered for students who didn't pass. As an alternative, Triton is offering another type of academic aid for students.
"Students that are eligible for taking a class for private recovery [class] will do that," said Ms. Pacheco. The expense of this program will be directed towards the families. With summer school as a no-go, this is the only other option for students. 
With the school year coming to an end, and summer making its way around the corner, the Triton administration has a lot to think about in regards to next year. June is when the administration looks back on the year and starts to collectively brainstorm and communicate how they could do better next year. For teachers,  the summer time is spent getting together to discuss what they would like to see change and what they think went well, that they hope to continue for the 2023-2024 school year. 
Cheryl Wotton, a special education liaison at Triton, said attitude, motivation, and school spirit is something she would like to see students bring into the new year. After asking around, reporters found that she was not the only one who wanted to see the school spirit and pride boost for the upcoming year. After a good 2022-2023 school year, many are hoping to improve for an even better one to come.
Leave a Comment
About the Writers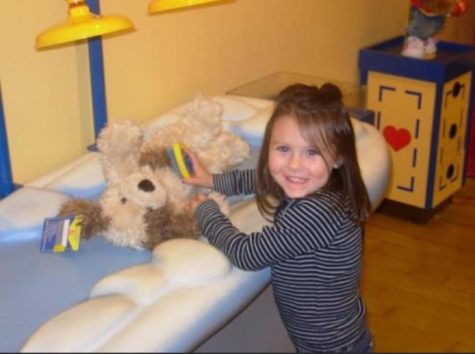 Katharine Price, staff writer
Hi! My name is Katharine Price and I am a junior at Triton High School. 

After school I work at a daycare because I like to be able to say I made an...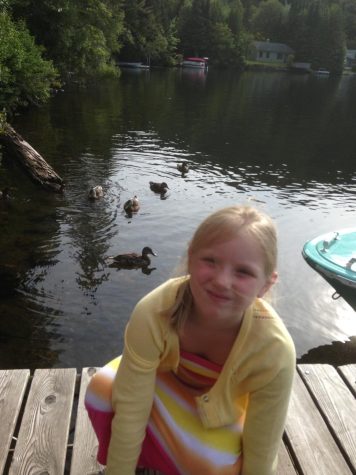 Sadie Clifford, Staff Writer
Hi! My name is Sadie Clifford. I'm a junior at Triton High School. Most of my free time is occupied by my two jobs, homework, and writing. Additionally,...