Triton Star on the Come Up
A profile on Eloise Kirkpatrick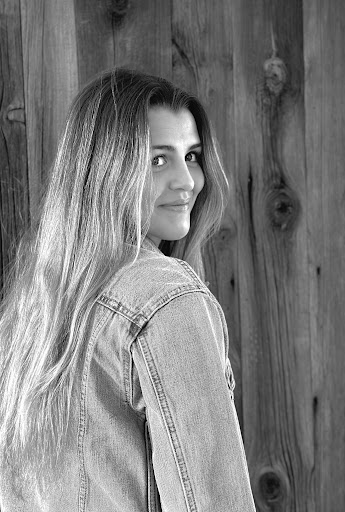 Walking up to the Plum Island Grille there are people of many ages singing and dancing outside, you walk into the restaurant curiously wondering whose band is playing but, its Tritons own Eloise Kirkpatrick.
With her new song coming out May 26th and her album coming out late summer, this Triton artist is on the come up.
"My biggest gig was one times I was preforming at Plum Island Grille and there was so many people that there were people outside the restaurant singing and dancing.¨ said Kirkpatrick.
Kirkpatrick started singing when she was little just singing around her house in. But soon it became one of Kirkpatrick's favorite things to do.
Her first gig was at The Poynt, she works there and her manager asked her if she would be interested in singing and playing the guitar after hearing her sing.  This was when she was 16 years old. While singing and playing guitar at gig, she makes money by getting tips or being paid by the host she is singing for. 
"Although me and Eloise are great friends, it has nothing to do with why I like the song. I think it's an amazing song, it's relatable, and everyone should listen to it because she's so so good at singing." said Junior Gabby Siy.
Kirkpatrick tries to sing around four to five time a months or as much as she can while still balancing working a hostess job in Newburyport, keeping her grades up in school, and continuing to be able to hang out with friends.  Over the summer she plans to play even more than she does now.
"Entering ninth grade I chose to focus more on sports and academics but my love for playing the guitar and singing was still there,"  said Kirkpatrick.
At the age of 11 Kirkpatrick asked her parents to put her into guitar lessons. She took the lessons for around four to five months. 
She played at her talent show in fifth and sixth grade.  This started her love for performing for crowds.
Her favorite songs to play would be "Someone Like You" by Adele, "Zombie" by The Cranberries, and of course her own song, "Pretty Eyes".
"My favorite gig was when you played  at the Blue Kitchen in Amesbury with Gavin Marengi," said Angela Kirkpatrick, Eloise's mom.
In seventh grade she would play for the Newburyport Brewing Company  frequently. This, this was when she was only 13 years old.  She continued to play until COVID hit and during COVID she took a break from singing to crowds and she focused on school and practicing guitar.
"Together, writing and preforming makes me incredibly happy, and my big dream is for that to become a career, but right now I am just learning from everyone I can and enjoying the ride." said Kirkpatrick.
Kirkpatrick's album is set to come out late summer and her new single, "Fire Driven," will come out May 26th.
Leave a Comment
About the Contributor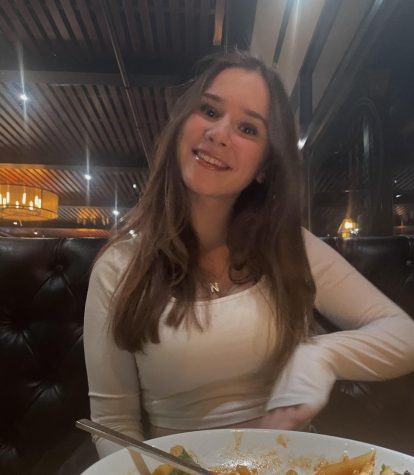 Anna Webb, Staff Writer
Hi, my name is Anna Webb.  I'm a junior at Triton High School.  I am involved with the community service club and environmental club.  I love to hangout...