The Final Week to Reminisce
Triton Senior Week Starts Monday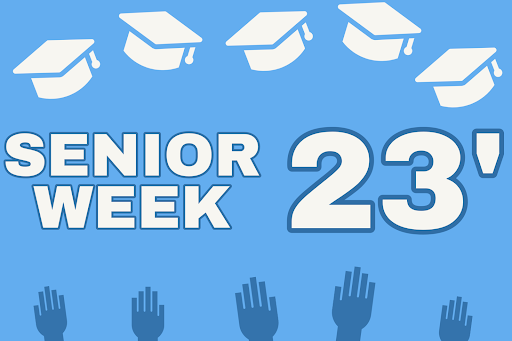 The annual senior week is coming back to Triton. Next Week, the senior class will be participating in activities set up by the 2023 class advisors and officers.
"Most of our events are staples and happen each year – like prom, the awards night, and the elementary school visits," said class advisor, Matthew Haley.
The week will start on Tuesday, May 30, when seniors will have their first graduation practice from 8:30 a.m.  – 10:30am. There will also be graduation practice on Thursday, June 1. These are both mandatory and all seniors must attend or they will not walk across the stage.
After the first practice, Grand March will begin at 3:30pm where students will be able to show off their dates on the Triton stage. Then, they will be escorted to Cruiseport, Gloucester by bus.
"I've been to Cruiseport, Gloucester before, it's a beautiful venue right by the water." says senior Aaron Holscher.
On May 31, seniors will hold their award ceremony at 6:30pm, where scholarships and other awards will be handed out to the class of 2023.
"There are scholarships, academic awards, and school awards that are given out to seniors. The list is quite lengthy," said Haley
The seniors will take a trip to Kimball Farm on June 1, where they will be able to choose from a variety of outdoor activities.
"Bumper boats, bumper cars, driving range, the zipline, and so much more. There's also indoor games and activities too. Just know that this isn't a petting zoo," said  Haley.
Next, on Friday; June 2 the seniors will be returning to their elementary schools for the last time.
"It's going to be an emotional roller coaster," says senior Brenna Coates."Not only going back to elementary school, but the whole week."
After returning to Triton, a BBQ and sunset will take the place of "senior sunrise". This change was made so students won't have to wake up at around 3 am.
"I am not an early riser, so I was very happy to hear we were doing a sunset instead. Plus, it will be a great way to top off our final week in the school," says Coates.
Finally, on Saturday June 3, seniors will take their final walk across the stage for the class of 23' graduation, before heading out overnight for their Gradventure trip.
"It has been an awesome experience to be with the class of 2023 every step of the way through your high school experience. Couldn't imagine a better class to be paired up with – sorry freshmen, sophomores, and juniors," says Haley.
"I wish that we could have more time together, especially with how COVID impacted your freshmen and sophomore years, but I know that you all are ready to pursue your next steps,"
Leave a Comment
About the Contributor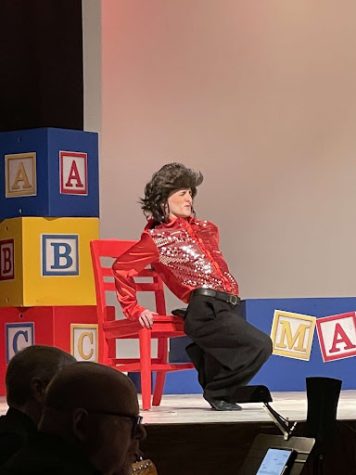 Kaeden Carlson
Hey! My name is Kaeden Carlson and I am a Senior here at Triton High School. I have a very active role in the theater program and enjoy acting with my...