Triton Arts Presents: "Trap"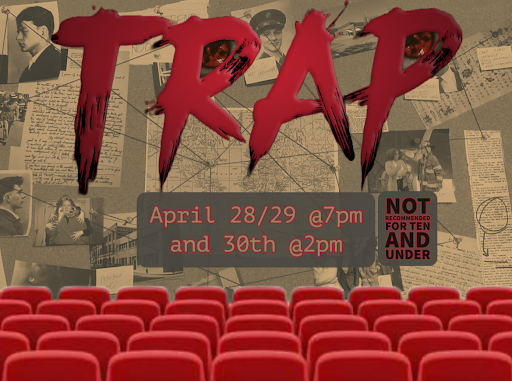 In an unseen turn of events, everyone in the audience of a high school theater falls unconscious. All but one. Come join Triton Theatre for their upcoming performances of "Trap" by Stephen Gregg.
"'Trap' is a documentary style reliving of a paranormal attack in Menachap, California. Experts, detectives, first responders, they all come together to attempt to find out what really was going on in that theater," says Cameron Neary, who plays the character of Ephrain Salas.
The Triton Theatre department has been non-stop throughout the whole school year, just finishing up their performance of "The Fourteen Known Offspring of Donor HH-247".
"We had auditions the Tuesday after the One Act, so the students that participated did not have a lot of down time… We only had a seven week rehearsal process. The actors that are not involved with sports or France have really stepped up and done everything they need to do," says director Natalie Safley.
The cast and crew have a secret that they have been keeping from peers, family, and alike. Everyone who the Triton Voice had interviewed struggled to say exactly what they wanted to say, as they really don't want to give anything away.
"It's different, No late seating, no intermission, run time of 75 minutes, a secret… You have to come see to figure it all out."
The play's unique style brings the audience into the investigation, going back and forth from interviews and reenactments. With "Trap" having 46 characters, many of the actors have to play multiple roles during the performance.
"…each one of those characters is completely different; In addition, going back and forth from the interviews to reenacting can be challenging. But after some work, we all feel very confident with it," says Kenzie Howland.
Performances will be held this weekend, April 28 and 29th at 7 p.m. and 2 p.m. on April 30th. Tickets are $5 for students and $10 for adults. Due to the suspenseful nature of the show, it is not recommended for 10 year olds and under.
Leave a Comment
About the Contributor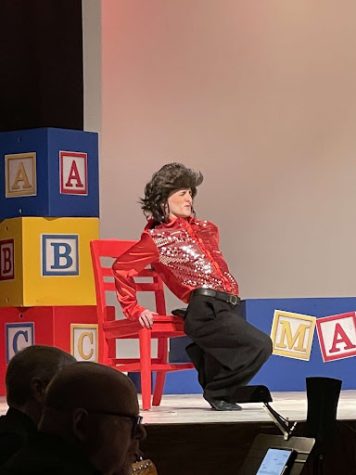 Kaeden Carlson
Hey! My name is Kaeden Carlson and I am a Senior here at Triton High School. I have a very active role in the theater program and enjoy acting with my...