Triton Alumni Present : Legally Blonde
First ever Triton alumni show set for June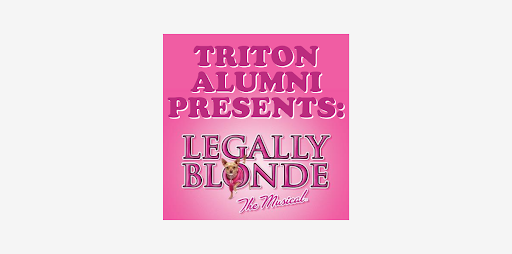 Triton alumni will be performing Legally Blonde this spring in our schools first ever alumni show. Sharon Riordan has taken over the directors spot, returning to Triton theater for the first time since Matilda The Musical. 
The story follows a UCLA Delta Nu girl named Elle Woods as she enrolls in Harvard to attempt to win back her ex Warner. Although she is not the "normal student" at Harvard, she proves herself time and time again.
Sue Densmore and musical director Holly Nowak have had the idea for an alumni show for years, but Legally Blonde was chosen by Tritons theaters longtime drummer, Aaron Goodro.
"When I asked him (Goodro) which show he would bring back, he immediately said Legally Blonde. It was one Holly and I had talked about, and we had briefly considered doing it again as the regular show. But Aaron put it over the top when he mentioned it," said Densmore.
The cast has some familiar faces that current students can see in their day to day including Rebecca Bibeau and Officer John Lucey.
"We have alumni from the late 90's – or 1984 if you count me – all the way to people who will graduate this year. I bet there are students in the schools around the district now who are relatives and even children of our cast members,"  said Densmore.
Students who are seniors are allowed to participate as part of the cast, but younger students can join in and become part of the crew. Brenna Coates, one of three seniors that are participating in the show, is playing Brooke Wyndham.
"It was the role I wanted when I heard we were doing Legally Blonde. The high energy and persona the character has gives me a nice challenge."
The original Broadway show was nominated for seven Tony Awards, including Best Original Score and Best Leading Actress in a Musical. If you would like to participate, or have a friend or family member who is an alumni participate, please contact Sue Densmore through her school email. Although the cast is set, they are still looking for anyone who is willing to join.
"The show itself is really upbeat and fun with some great comic moments and memorable tunes. It will be a fun time so I hope people will come out and celebrate the end of the school year and the beginning of summer vacation with us," said Densmore
Show dates are June 17 at 7pm and June 18th at 2pm.
Leave a Comment
About the Contributor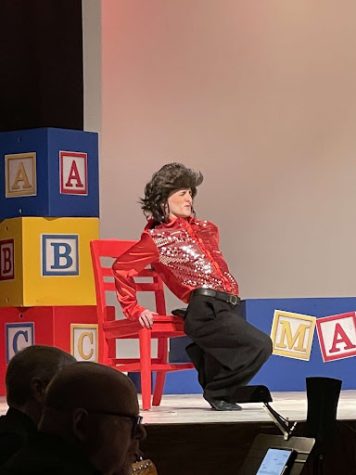 Kaeden Carlson
Hey! My name is Kaeden Carlson and I am a Senior here at Triton High School. I have a very active role in the theater program and enjoy acting with my...