New Classes at Triton for 2023-2024
Teachers like James Allen and Thomas Horsley are excited to be introducing their new classes to be taught in the new year.
Both of their new classes and more have been fully approved to head into the new year at Triton. Some of which include new science electives, a look into world religions, and a class on excursions in modern mathematics! With student course selection coming up, these classes might be just what you are looking for.
  A new semester long science class will examine the chemical processes and conditions that normally occur in the Earth's environment. Taught by Dr.  Lothrop, students will be exploring the changes, both good and bad, that science has brought to our world. This class will be offered to both juniors and seniors next year as a cp level class. Lothrop plans to separate his class into three units: water, soil, air. 
     "What I'm trying to do with this class is help people understand how chemistry works in nature, to make the world work the way it does," said Lothrop. 
     Lothrop wants his class to be accessible to all and so the class itself isn't going to go at an accelerated pace. He is focused on teaching students the chemical wonder of the environment and how we can preserve our world for the future. Something Lothrop says students can look forward to in this class is units and lab experiments on water containment, biological chemistry of organisms, and air pollution.  
Media studies is a new, semester-long, class that English teacher James Allen will be teaching. This class will be offered as honors level credit for those interested in grades 10, 11, 12. This class will allow students to focus on reading, writing, and communicating state standards and skills, along with satisfying the elusive publishing standard through print, online, and audio/video publication. The class will be working on one main project each quarter. Some units that will be covered in this course include journalism ethics, student press law, tenets of investigative journalism, news and feature interviewing, research and writing, podcasting and audio, raw video and filming for journalism, and "taking it to the streets," with the community projects. This class will change the view some people might have on writing and might inspire others to take on new classes. 
    "One, if you interested in writing for the school newspaper, two, you are are just looking to try it out, or if you are trying to extend your time in journalism, or if you are a sophomore trying to figure out if you want to take journalism as a junior or senior, all of those are good reasons to try out this class," said Allen.
Thomas Horsely, a science teacher at triton, is looking to broaden students' understanding of their daily lives and the impacts they make in his new class, sustainability. While going on field trips and doing different experiments, students will explore ways to make changes in their daily lives to better our environment. This class will be a semester long class and depending on the amount of students that sign-up, will be offered during both semesters. Juniors and Seniors will have the opportunity to be very personal and talk about their daily lives and the effects that they have on the environment. In Horsley's class, students will be studying electricity usage and how to change it, doing hands-on and personal projects, and a disposable product challenge. He will be challenging his students to use as few plastic products as possible, analyzing how we spend our money, and analyzing the brands you buy most and how they are affecting the economy. 
World religions, taught by Blythe Cowen, is a semester-long class that may be offered for all grades. It will be offered during both semesters and is only offered in the cp level. This class will allow Triton students to understand the backgrounds of different religions and how they shaped our world and history today. Religion is a huge part of our history and students will be doing simulations for different cultures so they fully understand what they are and how some things today are taken from religion like yoga and meditation. Cowen wants to create an understanding of these different world religions, and make students want to learn more about them.
"Learn world religions, learn your worldview," said Cowen. 
  Mrs. Safely, the drama teacher here at Triton High School, is introducing her own elective that will be offered to all grades. Partners in theater will be a very active class with the promise of no homework and an opportunity to learn how to interact with others in the world. This class could be looked at as a theater introduction class. Throughout the semester, or full year if you choose, students will be presented with the opportunity to learn how to sew and paint. They will be introduced to prop work, costuming, and writing scripts too. Devised theater will be a big topic being addressed in the class as well. Safely says that depending on the time, a poetry unit will be taught and a possible choice project will be given along with the challenge in acting in more difficult scripts. 
As one of the only semester-long classes available for math, excursions in modern math is also being offered as a class next year. This class, taught by math teacher Irene Thompson, will be offered as a CP level course to juniors and seniors. After teaching this course to undergraduate students as a graduate herself, Thompson is ready to introduce her class to Triton. This class was designed for non-math majors in college. It will essentially cover topics such as methods of fair division (methods of sharing), the math behind elections, and traveling salesmen problems that cover maximizing and minimizing. If time is spared, fractibility could be introduced as well. 
    "It's how math can be viewed in the real world," Thompson said. 
    Thompson also says that students should want to take this class to encounter a different view on mathematics. By taking this class for one semester, they could gain a half credit towards their buildup of math credits if they choose. But, Thompson also says that to gain a full credit, they could pair the class with Mrs. Galante's CP stat class. 
Leave a Comment
About the Writers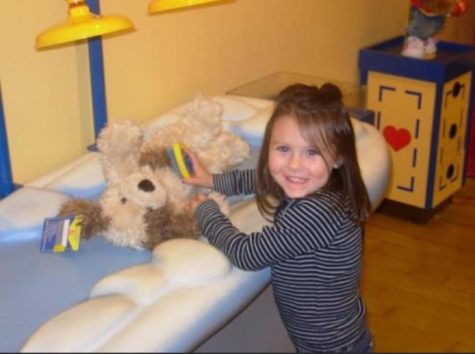 Katharine Price, staff writer
Hi! My name is Katharine Price and I am a junior at Triton High School. 

After school I work at a daycare because I like to be able to say I made an...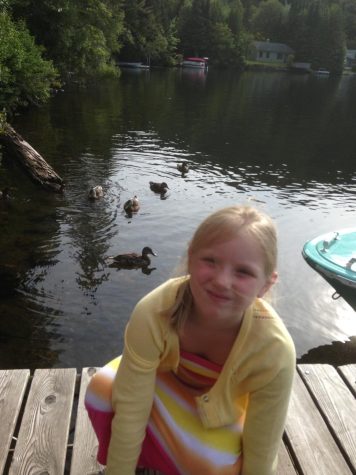 Sadie Clifford, Staff Writer
Hi! My name is Sadie Clifford. I'm a junior at Triton High School. Most of my free time is occupied by my two jobs, homework, and writing. Additionally,...