FLEX Time for Highschoolers
Why doesn't Triton offer a FLEX time for highschoolers?
FLEX or WIN times, which stand for flexible learning time or what I need time,  is a short period of time offered in many schools for students with whatever they may need help with in school.
Whether it's catching up on the big loads of homework or meeting with a teacher for extra help, these extra help times aid  students tremendously. Not everyone here at Triton has a study because of their packed school schedules so why doesn't Triton offer this time during school? 
¨For students with increasingly busy schedules, getting time for the help they need can be frustrating- for them, and their teachers.¨ The article, 5 Reasons Your School Should Have a Flex Block, from the Enriching Students website goes into how students having a packed schedule can be problematic.
 FLEX period would  help with challenges during the school day like arranging times to meet with teachers for extra help or catching up on homework from the night before. It can be for a whole period or as little as 20 minutes a day, whatever time it's needed for, the time helps students tremendously.
¨I use flex to do my homework so I don't have to do it late at night after my busy after school schedule¨, said Lily Coco, a 7th grader at Triton Middle School. Triton offers the middle school flex period every day, for 7th graders it's about a half of an hour after their lunch. Coco thinks it's the right amount of time to help students. She also believes that she would have a harder time getting homework done and keeping her grades up without this extra time during her school day. 
Some disagree with schools offering FLEX because it can take away from in-class time. While it can only range from 15 minutes to an hour it still takes time off of classes that students would usually attend on a normal day without FLEX. 
However, there are so many ways to get around this problem, like alternating periods each day for  longer classes or putting these extra times  in place of advisory. It also gives students that advantage of catching up or getting extra help in a class that a student  may be struggling in. Triton middle schoolers are able to get this advantage during their school days but the high school students with much bigger workloads and a lot of homework do not have a FLEX period in their schedules. Since only good things seem to come from having a FLEX period, why isn't Triton offering that time to its high schoolers?
Leave a Comment
About the Contributor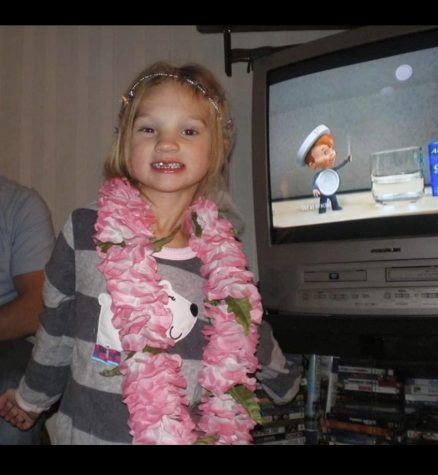 Emma Coco
Hi! My name is Emma Coco and I am a junior at Triton Regional High school. Inside of school I am a part of the student council and outside of school you...