Dunkin Holiday Specialties Review
New Dunkin items drinks and food items are back in stock, here's what there like.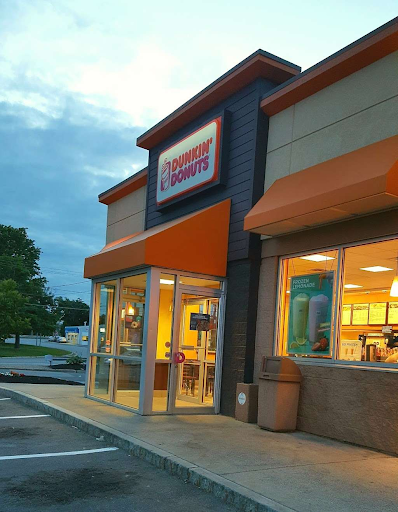 Customers pulling up to the Dunkin drive-thru line might notice some new specialty items. Holiday drink, foods, and donuts are back on the menu. A new cold brew drink, the cookie butter cold brew, was lined with actual cookie crumbs on the top of the drink. Dunkins' wake-up wrap includes your choice of sausage or egg wrapped in a warm pancake, taco style. And completing the ensemble, a classic cookie butter donut tops off the holidays. 
The three items I tasted were the cookie butter cold brew, the cookie butter donut, and the wake-up wrap. The cookie butter cold brew smelled very good and looked pretty appealing. It smells like something you would wake up to on a Christmas morning. Brown sugar, cinnamon, and a ginger aroma came from the drink. They topped it off with cookie crumbs. Unfortunately, the drink dissolves pretty quickly, and it does not look as good after a few minutes as it did when it was first handed to me. The taste was very sweet and pretty good. It had a special holiday feel to it. Personally, I wouldn't get this drink the next time I got to Dunkin because it feels like a special occasion, but it is definitely worth a taste. 
The second item, the cookie butter donut, is definitely an acquired taste. A bite into a donut should feel easy and delicious, however, bitting into this donut hit me with a gooey maple feel. As the cream seeped into my mouth. The donut tried to match its fellow drink, the cookie butter cold brew, too much. It felt like the donut had to go with the drink, with no in-between. 
Finally, the Dunkin wake-up wrap. This bundle of joy was filled with everything you need to get on with your day. The item consisted of a pancake-style taco, filled with egg and sausage. This was amazing. It didn't feel like a grimy fast food breakfast I would have at McDonald's. It felt good; it smelled great, and it was more than sufficient to fill my breakfast needs in the morning. Overall, this new item was stellar and I definitely recommend it.
Leave a Comment