Worth the Hype?
Starbucks Holiday Drink Review
It's official. The moment you've all been waiting for is here. The Starbucks holiday menu is now available in stores! But is it worth the hype?
The second that Halloween ends, people wait with anticipation for their favorite coffee shops to drop their new holiday menus. Starbucks is widely popular among young people and known for its high quality coffees, refreshers, and snacks. The full menu of seasonal, handcrafted beverages and festive foods dropped on November third. 
The Triton Voice  got up bright and early on a recent Saturday morning and drove to the Starbucks located in Seabrook, New Hampshire. 
This Starbucks location had great service. From the calming and friendly environment to the smiling faces of the employees, we don't know how anyone could refuse a beverage or snack from here. The prices are a bit high (to be expected from Starbucks) but based on some of the drinks we tried, it was definitely worth it. The drinks we got were all iced, grande, and all cost $5.75. 
Let's kick it off with our favorite drink, the Chestnut Praline. The base of the drink is made out of Starbucks' signature espresso, with added flavors of caramelized chestnuts. Along with a  variety of spices, topped off with whipped cream and specially spiced praline crumbs. This drink smelt absolutely amazing! The scent of this drink captured the nostalgic vibes of decorating gingerbread houses with family during the holiday season. This drink was easily the best smelling drink that we tried, and gave us all the Christmas feels. Aside from the amazing smell, the presentation could have been better. Without the whipped cream and added toppings, this drink would look like your average coffee. Nothing about the presentation stood out to us. We found the chestnut flavor to be awfully subtle. It did not live up to the expectations that the smell set and overall we rated it 4 out of 5. There was an overpowering taste of cream, so if you're someone who doesn't enjoy heavily creamed coffee, this is not the drink for you. 
Based on the original custard dessert, the Caramel Bruleé Latte also starts with the signature espresso base. Followed by the rich caramel bruleé sauce, and topped with whipped cream and caramel bruleé pieces. The scent of this drink was nothing special. It honestly smelt like milk. No coffee scent. No holiday scent. Literally just milk. However, the drink tasted very good. There was a strong caramel presence, and it was the first drink that stood out to us. It was very yummy. Picture drinking melted caramel ice cream. That is how this drink tasted. Yet again, the presentation was disappointing. Without the whipped cream it would just look like coffee. We expected a presentation that resonated with the holiday season, but so far we've had no luck. We gave this drink a 3.5 out of 5.
With the "Ice Sugar Cookie Almond Milk Latte" returning for its second holiday season. 
Some coffees look so basic but taste so good. The sugar cookie almond milk latte is a mixture of starbucks blonde espresso, almond milk, and the signature sugar cookie- flavored syrup. Sticking with the basic theme, this coffee didn't have a smell that really stood out to us. It didn't scream holiday. Besides that, the coffee itself tasted very sweet. It didn't even taste like coffee at all. It is something we would definitely get again but if you are someone that likes the bold taste of coffee, then I would get something else. Somehow the presentation for this drink was even worse than the last. No whipped cream, at all. On the website it says it has whipped cream with red and green sprinkles but I guess the workers that day weren't feeling it. Very disappointed. Oveall we rated it a 3 out of 5.
Toasted white mocha shouldn't be what Starbucks called this coffee. This drink is very similar to the Caramel Brulee latte, in the sense that it smells like melted vanilla ice cream. It is made from Starbucks signature espresso paired with hints of caramelized white chocolate combined with milk. While we say it smells like ice cream it tastes like it too. This is a very bland drink and seems as if it has a thicker texture, like ice cream. We aren't sure if it is because they put more cream into this drink but it wasn't enjoyable. There was absolutely no white chocolate taste at all. This drink didn't live up to our expectations but the presentation was one of the best. With it being topped with whipped cream and pink sprinkles, it was cute. Although pink isn't a holiday color, it was one of the only things that gave this drink the holiday feel. Overall, Starbucks needs to become more creative in their drinks because if they are all like this, they might have just lost loyal customers. This drink was a 3 out of 5.
Peppermint Mocha, I think not. This drink is all peppermint. Starbucks signature espresso roast, combined with milk, sweet mocha syrup and peppermint flavored syrup, was one of the strongest drinks by far. Not only by the taste but by the smell too. It's smell screamed holiday and the peppermint was definitely over powering. It didn't smell as good as the chestnut praline, but it was certainly the next best. Let's get one thing straight, the taste of this coffee was like a melted form of a junior mint. While the minty flavor reminded us of candy canes, it completely overpowered the mocha. If you don't want to feel like you are drinking liquid toothpaste, I wouldn't suggest getting this drink. Beside having an overpowering taste and smell the presentation was one of the best. It captured the vibe of the holiday and Christmas with the chocolate curls topped on the whipped cream. The presentation set our expectations high for this drink, but they weren't lived up to. We only gave it a 3 out of 5.
Ever felt like you were just drinking straight coffee beans? Well I can assure you that if you get the Irish cream cold brew, you will understand. Starbucks claims that this drink is everything and more that you ever wanted in a sippable dream holiday drink, but we think not. Having been made from starbucks cold brew swirled with irish cream syrup and topped with the vanilla sweet cold foam, the only dreamy part about this coffee was the vanilla sweet cold foam. This drink was so strong. At first smell, it smells like a cloud. With the marshmallow smell, mostly due to the cold foam, it seemed as if the drink would be good. We unfortunately let this deceive us. At first sip our faces scrunched up as the strong coffee flavor took over our mouths. Starbucks' attempt at making these coffee very different was a success, but not in a good way. Their execution of this drink could have been better by making it more enjoyable for people who don't like strong coffee. Besides the bad taste and the deceivable smell, the drink looked aesthetically pleasing with the cold foam topping and the cocoa powder sprinkled on top. Overall this was the worst drink we had. There was no doubt in our mind when we gave it a 2 out of 5.
If You've Tried Any, Which Drink Was Your Favorite?
Sorry, there was an error loading this poll.
Leave a Comment
About the Contributors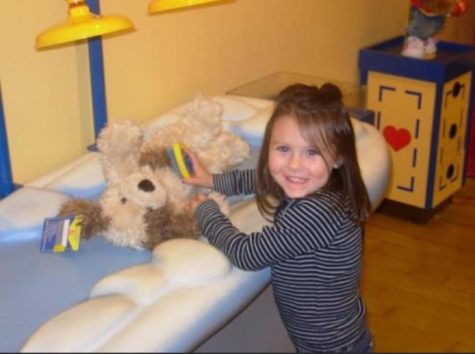 Katharine Price, staff writer
Hi! My name is Katharine Price and I am a junior at Triton High School. 

After school I work at a daycare because I like to be able to say I made an...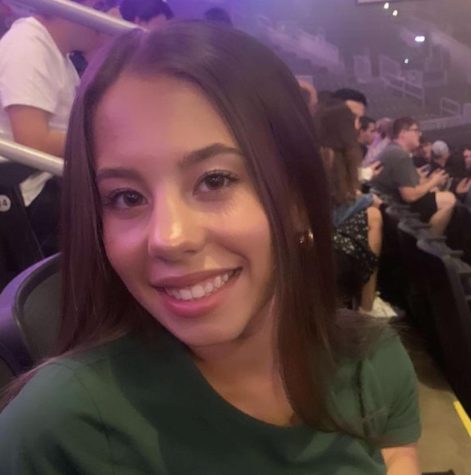 Gia Sico, Staff Writer
Hi! My name is Gia Sico and I'm a junior at Triton High School.

During the fall, you're likely to catch me outside playing field hockey with our...