Triton High Presents The Addams Family Musical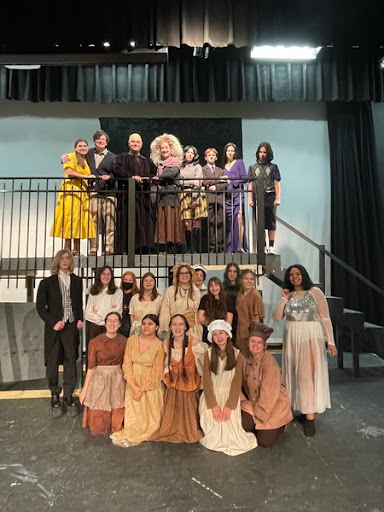 The intoxicating smell of the graveyard will be wafting across the stage at Triton with their upcoming performances of The Addams Family, written by Marshall Brickman and Rick Elice.
A twist on the original comic strip series, The Addams Family musical focuses on the family's first daughter, Wednesday (Mackenzie Howland), falling in love and wanting to marry a young man named Lucas Beineke (Aidan Coates). The only issue is that Lucas seems to be too normal for the Addams'. When Wednesday tells her father Gomez (Kaeden Carlson) about her lover, all hell breaks loose, leading to a wonderful comedic show full of lots of drama and love.
"Coming out of the pandemic, everybody is looking for new ways to be entertained, and this is a great way to be entertained in a fun space and see people perform in a different way than perhaps they've seen before," said Triton theater teacher and show Director Natalie Safley
"Getting the show up and running so quickly, Triton has historically not done the musical until the spring, and to mount a musical in the fall and to get musical auditions done the second or third week of school was quite a feat."
Kenzie Howland, one of nine seniors participating in the show, has loved the experience she has had so far.
"I loved watching everyone evolve into their characters and honestly just laughing, it's been stressful at times, but all smiles and laughs when possible," says Howland.
"I'm going to miss it," says senior Brenna Coates. "This program means a lot to me and has given me memories that will last my lifetime."
Coates (Morticia) and Howland have been involved in the program since their middle school drama class, and are hoping to leave an impact for their last High School musical performance.
"It is unlike any production that Triton has done before, and we have such a large pool of talent that you won't want to miss," says Ancestor and understudy, Izze Turner.
"Learning the blocking for three different characters as well as trying to be in character of whoever I'm portraying has been very difficult… I think all the pieces will fit into place,"
On the Sunday matinee, Triton will be holding its first ever American Sign Language (ASL) interpreted performance. One of Safleys main goals for her school year is involvement and inclusion .She hopes to have one ASL interpreted performance for each show she puts on at Triton.
The performances are December 1st, 2nd, and 3rd at 7 p.m and December 4th at 2 p.m at the Triton auditorium.
Leave a Comment
About the Contributor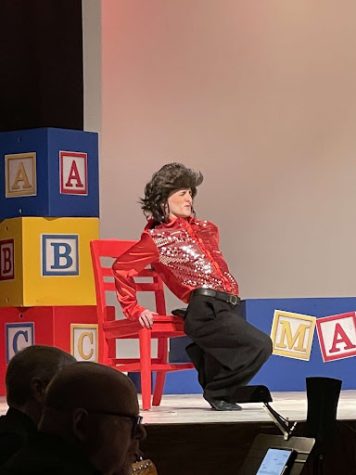 Kaeden Carlson
Hey! My name is Kaeden Carlson and I am a Senior here at Triton High School. I have a very active role in the theater program and enjoy acting with my...