So close, yet so far
After what seems like a lifetime, the air horn used to conclude the game finally goes off, buzzing through the ears of all within the stadium. Newburyport's varsity team is jumping with joy and screaming as they run down the field. Triton's varsity team walks off feeling defeated, but knowing they gave it their all. 
"I think everyone gave 110% effort, everyone was trying, we communicated on the field, the energy was up," said Natalie Indingaro, a senior Triton team captain. 
On October 26th, Triton's varsity team walked into the World War Memorial Stadium and onto the Stehlin field with their heads held high. Triton had beaten Newburyport three games in a row, and expected yet another win. However this wasn't just any old Triton vs. Port game, this was the game that was going to determine which team would become the Cape Ann League (CAL) champions. It had been 32 years since Triton's field hockey team had won the CAL title back in 1990. The stakes were higher than usual. 
Unfortunately, the night concluded with an emotional defeat for the Triton vikings. Mutual tears were shared amongst the girls, but especially the seniors. 
"I'm really sad because I'll never get the chance for a CAL title again," said Indingaro. "I'm definitely disappointed that we got runner's up two years in a row."
Senior, Neila Jones, weighs in on how this loss affects her as well. 
"I really wanted to win, and it was just really frustrating because I felt like I couldn't really do much more, and we all tried our best … us playing as best as we could made it so that it [the loss] wasn't as hard." said Jones.
No matter the sport, every coach sets a level of expectations they expect their players to live up to. In this case, head-coach Donna Andersen believes the team  lived up to hers. 
"I expected them to have energy, and to play the best that they could play because I know they really get up for the Newburyport game because of the rivalry," said Andersen. "So, I expected that they came out on fire, and they did but unfortunately so did Newburyport." 
Although disappointed with the outcome, Andersen was impressed with the determination she saw on the field that night. 
"Even though they lost I was incredibly proud of their effort, and their teamwork, and their never giving up." Said Andersen. 
The field hockey team did in fact qualify for state tournaments. Following their win against Oakmont on Wednesday the 9th, the team will be traveling to take on Watertown Friday, November 11th. 
Leave a Comment
About the Writer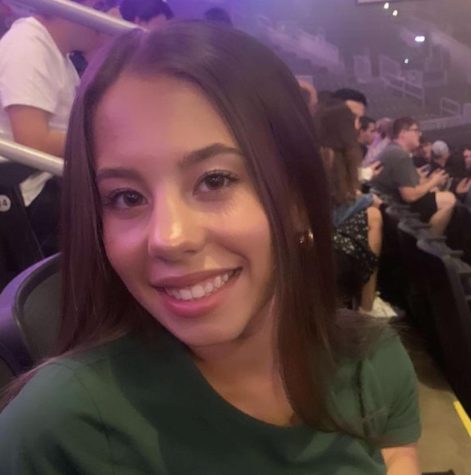 Gia Sico, Staff Writer
Hi! My name is Gia Sico and I'm a junior at Triton High School.

During the fall, you're likely to catch me outside playing field hockey with our...