A French Perspective
Exchange Students Speak to Brief American High School Experience
Twenty-two French exchange students were taking in the American high school experience from October 17th to October 28th, visiting Harvard and MIT, the state house in Boston, Salem, and more to further acclimate themselves to American culture as a part of Triton's French immersion program.
One French exchange student, Roxane, was surprised by the food, clothing, and the way the classrooms operate.
"Everything is different, it's so, so different," Roxane said when asked about some of the major differences between school in America and school in France. "First of all, the food here doesn't make any sense, in France you have bigger meals and more choices. The way people dress, nobody wears pajama pants, nobody wears crocs, nobody wears leggings.. And the classes, [the students] don't move, the teachers move, and also I feel like here you are really close to your teachers and in France not so much…"
Another French exchange student, Ethan, noticed the difference in difficulty between France and the United States. "French school is a little bit more difficult than the USA school," said Ethan.
Roxane and Ethan immersed themselves with American culture outside of school as well.
"The duck tour was nice," said Roxane. "I liked the MIT museum because we just walked around like we wanted to. Also the freetime was nice"
Ethan spent time with Colin Pearson, who housed him during his time in America, and experienced American sports as well. "I shadowed Colin during class, and I played sports with the Triton school," Ethan said.
While in the area, our French students were able to visit some land marks that are of more significance to New Englanders. Some of these field trips included a touring of Harvard and MIT, a tour of the state house in Boston, Salem, and much more. Doctor (Doc) Adam Lothrop had the opportunity to assist chaperoning just the French students and their teachers on their trip to the Massachusetts State House. When speaking with Doc on the matter, he had this to say. "We got a whole tour of the State House, we were able to kind of let them run around and grab coffee," Doc said. "They were very excited to go to Dunkin Donuts."
For junior Elise Blanchet and senior Colin Pearson, who are housing Roxane and Ethan respectively, their time with the French students was special, and the two of them enjoyed being in the company of the French students.
"I'm just really happy to have made a friend as good as Roxane." Elise said in a recent interview. "They've become part of our life in the past two weeks, it's going to be really hard to say goodbye, and I'm really excited to see them again in April.
Colin Pearson noted the challenges that came with communication: "I loved it. It was kind of crazy, just being able to talk to somebody that didn't speak my language at all, and have to like [pay attention to] what he said on his face more than what he was actually saying in words."
Triton French teacher Regina Symonds was openly appreciative of the opportunity to have the French exchange student program. To Symonds, the French Exchange program offers a unique, authentic experience for Triton students to immerse themselves with French culture. "There's nothing like it," Symonds said. "It's really a full-spirited exchange. I think it's added a little flavor to our high school experience in general, and I am so grateful for having the opportunity of having some real authentic learning experiences happening. It's the kind of stuff you don't learn in textbooks, and I'm grateful for all of the friendships that have developed and will probably continue."
Symonds was also impressed with both the students and teachers of Triton, more specifically how they welcomed the French students into the school and their lives and made the most of the opportunity.
"
"I'm so grateful for our students. I'm so proud of how well they have represented the school and the community, and just opened themselves up to sharing with the French kids.
— Regina Symonds
It has certainly made my job a lot easier, and also our teachers have all jumped in to chaperone and support us in the administration as well."
The Vikings enjoyed meeting the French exchange students, learned a lot about the differences between cultures, and are excited to see the French students again in April.
Leave a Comment
About the Contributors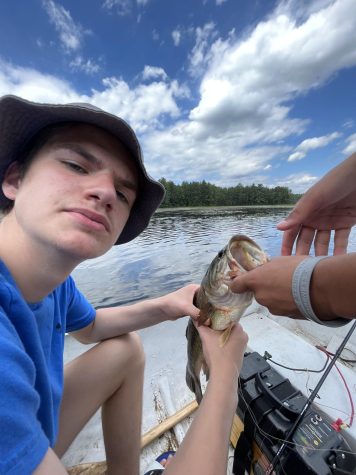 Aiden Szymanski
My name is Aiden Szymanski. I am a junior at Triton High School and a staff writer for the Triton Voice.

Outside of school, I keep myself busy with...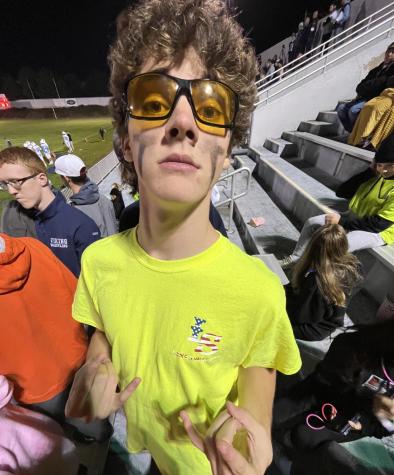 Cam Neary
Hey Tritonians my name is Cam Neary and I'm a junior staff writer here at Triton High School. When I am in school I like to participate in drama and...