SEL Gains National Attention
Social Emotional Learning (SEL) is a widely used curriculum within schools. But recently, as parents continue to fight against it, the question of whether SEL should stay in schools circulates the nation.
Social Emotional Learning is all about broadening students' horizons past the core subjects like English and Math. It teaches students the factors of communication, how to identify and understand what they're feeling, and how to create and achieve their goals. Vice Principal of Triton High School, Joseph Celia, has a great deal of experience when it comes to working with SEL. 
"Social Emotional Learning is an opportunity for us as educators to look at the whole child," Celia said. "Not just what they're maybe doing academically but where they are in relation to how they feel about themselves, how they feel about others, and if they are they emotionally in a good place as far as regulating their behaviors and their emotions." 
Parents with students in schools that, in the last year, have been introducing SEL to their students have been fighting against such a curriculum while standing by the opinion that SEL doesn't need to be taught in schools. 
In the nation today, SEL has become one of the most controversial topics regarding education. SEL in a school environment has shown improved classroom behavior, an increased ability to manage stress and depression, and overall better attitudes towards the school environment and the people around them. Many have formed their own opinions on how SEL is being presented in schools today. Some believe that being able to connect with a student and help them with something more than just academics is a powerful ability that could definitely help the mental stamina of most kids. Others are skeptical that this learning technique is a good use of a school's time when they could be teaching the kids about the important core subjects in their classes. 
In a broad study, principles have said they want to see more training and guidance on SEL to better everyone's understanding regarding all of the people against it. The public said that it is highly important for schools to guide students into developing better cooperation, assertion, responsibility, empathy, and social skills. This is what SEL introduces to schools as a whole. Now that SEL research has been further looked into, parents can help be a part of this program and extend it to be something they do at home. Data has shown that by extending SEL in the students' home lives, their progress is more efficient. 
A former state secretary of education said, "Our SEL is strategically placed as a universal strategy to build resilience, cultivate protective factors, like strong relationships with peers and adults, and reduce stigma around mental health help-seeking."
Sarah Clifford, a very experienced board certified behavior analyst (BCBA), has been working with SEL during the entirety of her career. As a BCBA, Clifford has worked with special education students, staff, and administration to bring SEL to life. As a part of her job, Clifford provides training to staff within multiple school districts pertaining to SEL. 
"It sounds like it can be easy to do, but it's not easy to do," Clifford says. "There is a lot of research that goes into SEL, and training sessions too."
Clifford said in an interview that a key detail in her training is the Multi-Tier System of Support (MTSS) method used in schools as a part of SEL. There are three systems to this support method. The first tier is centered around school values and what in the school is being used to enforce students to be good people. The second tier is about giving certain students, who need it, the time to help with academics and or social connections. The second tier goes into a more personal focus on students themselves. The last tier, the third, is for students who have emotional/behavioral issues. This tier uses a lot more time and focus on the student and their needs, more than the second tier, and makes sure that SEL can be included and enforced to give the student(s) the abilities to express and understand their emotions, communicate with others such as staff members, and control their behavior. 
SEL has different curriculums constructed around its central idea, to give students time to focus on their communication, behavioral, and emotional abilities. Some of these education plans are only for elementary schooling or just preschool. These curriculums completely disregard the years after, including the most important years of a child's life – middle school. Clifford immensely supports the idea that SEL is very much needed in middle and high school. She argues that that time period is a changing point in teens' lives and SEL could play a major part in how they mature. 
From the most recent research, 27 states have adopted K-12 Social Emotional Learning curriculums and all 50 states have adopted Pre-K SEL competencies. 
Karen Christian, a guidance counselor at Triton High School, believes that a lot of the parent controversy revolving around SEL comes from the name itself. The word 'emotional' can have many different reactions from different people.
"I think there is a stigma around emotional stuff, unfortunately there are some people that feel like – people shouldn't show emotion, (and) that it is not okay to have emotions," Christian said.
Christian goes on to say that having this belief towards emotions can limit people's resources, or even worsen their situation when people are trying to help them. Along with people's opinion on emotions, many parents believe that SEL shouldn't be a resource for kids at school. They think that SEL is something that should only be implemented in their homes. 
According to an EdSurge article, parents argue that teachers aren't meant to teach students about SEL, but that they should leave it to a licensed professional, in other words a therapist, or themselves. 
Tru Heinze, a second year student at a Clinical Doctorate program, is very familiar with the works of SEL and how it incorporates into students' daily lives. 
"It's not about making it an additional thing for kids to learn, it's about bringing it into daily instruction," Heinze said. 
In regards to all of the controversy circulating around SEL, Heinze said that parents and others acquiring these negative opinions on SEL are because they weren't taught it themselves. In order for SEL to be understood and accepted, teachers and academic coordinators must give parents and others the opportunity to understand. Whether that includes talking with them, showing them, or answering their questions, these people should be given the time and resources to become accustomed to SEL as a whole. Any further opinion acquired by them would be on their own accord. 
"If adults can have these feelings, kids can too," Heinze said.
Erik Champy is a Guidance Counselor at Triton High School and has been working at Triton for a long time. After experiencing many different programs that have gone through Triton's department, Champy believes that SEL is very important for the success of students. He referred to having SEL as having tools in a tool box.
"We can never have too many tools in the toolbox," said Champy. "And by providing students with more tools to ensure greater successes, I don't see how that could be a bad thing."
When working with students in the SEL program, you are also in a partnership with their guardians. Champy does think that it might be hard for parents to help their children with this program because they might not have experience or have as much expertise regarding SEL as an educator might, but having the opportunity to practice in different environments is more efficient for a child's development. Champy said that the National PTA resolves a resolution in 2021 on SEL awareness. He himself had attended this meeting. 
"If it's rolled out correctly, and the people that are implementing SEL support it, the results are fantastic," Sarah Clifford said when asked about the process put into SEL. "It's a win-win for teachers, administrators, and students." 
Leave a Comment
About the Contributors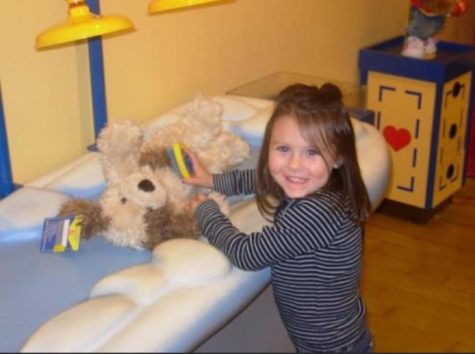 Katharine Price, staff writer
Hi! My name is Katharine Price and I am a junior at Triton High School. 

After school I work at a daycare because I like to be able to say I made an...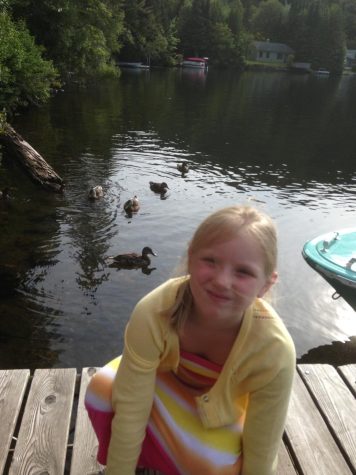 Sadie Clifford, Staff Writer
Hi! My name is Sadie Clifford. I'm a junior at Triton High School. Most of my free time is occupied by my two jobs, homework, and writing. Additionally,...