How The Vikings of Triton View Tattoos
Once you get a tattoo, it is hard not to want to get more. This is the attitude of several Triton High School students and teachers when it comes to their tattoos.
The Triton Voice talked to a couple of these students and one teacher in order to understand how they feel about tattoos and why they got them.
"I wanted something on my body that had meaning, " said sophomore Jayden Torres who has two tattoos.
Two students at Triton who have tattoos were willing to talk to the Triton Voice. Here are their individual tattoos and their meaning behind them. First we interviewed Twyla Langmaid. She has a slightly faded stick and poke-style tattoo of a caterpillar. Who gave herthe tattoo? "Myself," she said. We asked her where the inspiration came from and she said she saw the design on another student's pants and liked it. She said this tattoo didn't hurt that bad, and this is proven by the fact that she  has over 16 tattoos and "none of them are meaningful". Her first tattoo was a frowny face on her leg.
We also talked to Torres about some of his tattoos and future ideas. We asked him what motivated you to get your tattoos. His answer was he wanted something on his body that meant something to him. He has two distinct tattoos, one of a Bible quote. And the other is a sleeve. The Bible quote means to him, "never give up, don't let anyone put you down, and be yourself." He said it was a Jeremiah quote, He's not sure which. Tattoos are a great way to express what you care about.
Lastly, we talked to Ms. Danielle "Ms. D" Perkins. She has about 9 tattoos. Some of the most meaningful tattoos she has are her half sleeve, her shoulder tattoo and she has a matching one with her brother. On her shoulder is a cancer ribbon with wings. She got it when she was 18 for her grandfather. It has the Latin words for "love conquers all," and she took Latin the entire time she was in high school. The half sleeve is a "family tree with birth marked flowers". The matching tattoo that she has with her brother is a shamrock "because we are Irish". It also has a bunch of words that hold meaning for them. "Some of the ones that he chose were the airforce mantra, family, love and prosperity." 
Perkins said that she waits over a year when she gets a tattoo idea because "it's very true what they say, it's addicting once you get them."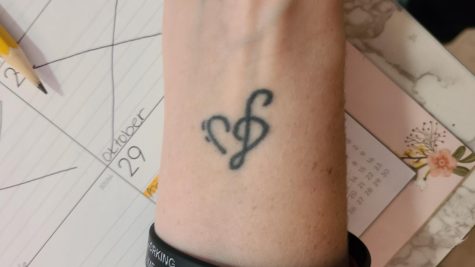 Leave a Comment
About the Contributor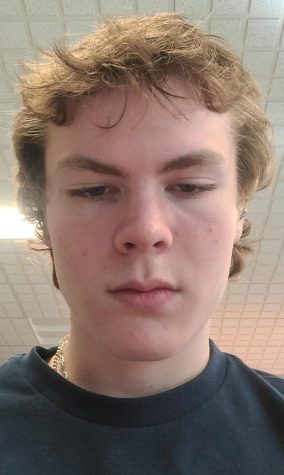 Mason Scolamiero
Hello, My name is Mason Scolamiero I am a senior here at Triton High School, I have 2 siblings, one of them is older (20) his name is Hunter and the younger...