NES's Newest Addition
Gianna Rosello is the newest addition to the NES team working as a behavioral teacher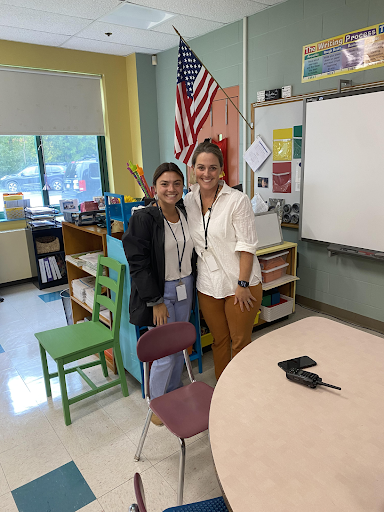 Finding the right teacher to work at a school is hard, and having to find a teacher that is qualified to work in a specific field is even harder, but NES managed to find the perfect fit for their team. 
Gianna Rosello is the new behavioral teacher at Newbury Elementary School. She has had prior experience before, which includes working at a middle school in Haverhill. 
From the looks of her work during the first couple weeks, the principal at NES, Beth Yando said "Rosello is doing a great job, she has been a great addition to NES."
Every school has positions that need to be filled before the start of each school year . A behavioral teacher is a very important one. Behavioral teachers help students who  struggle not only in academics but also with the way the kids handle the outcome of their academic performance.
 No student is the same so having someone who is willing to sit back and listen to the student and have a special relationship with each one is important. Andrea Bradley has worked at NES for 10 years and is helping Ms. Rosello get into the swing of things this year. Bradley worked as an IA in Bedford and worked in Hamilton Wenham as a third grade teacher before coming to NES as a behavior teacher. 
"Leading with kindness is the best thing to do," Bradley said. Rosello plans to do just that.
While interviewing her, Rosello's main priority she said was making sure that the kids didn't need her first. At one point, a boy came looking for her and she went and talked to him in a calm and respectful manner about the issue he was facing. She made sure that he didn't need anything before we proceeded with the interview.
"That's been my first 2 weeks so far, just talking, just getting to know everyone," Rosello said. "Build some type of relationship because if they trust me, then it's easier."
Having a close relationship with someone who is willing to help and is there for them when they need it is something every student should have. As Ms. Yando stated, Ms. Rosello is learning from one of their best, and is in very good hands with Mrs. Bradley.  
Rosello loves to be outdoors and go to the beach. She was first brought up to this career by her mom. While in high school, Rosello's mom worked at a special needs school as a nurse. When her mom was working, she would volunteer there.
"I just loved it, like I fell in love with it," said Rosello. 
According to the Early Learning Network, it's said that a good teacher makes a difference in a child's life by forming strong relationships and helping them see their success beyond assessments. Kids of all ages struggle with stubborness of getting their work done and this is something that Rosello is experienciencing now. 
She states that when she was younger she didn't want to do her work so she can relate with some of the students and knows a more direct way to get over this and help them with this problem. 
"I think showing them how they shine and what they are good at and really building them up (is important)," Bradley said. "It's not going to hurt you in life if it's not your strength."
Leave a Comment
About the Contributor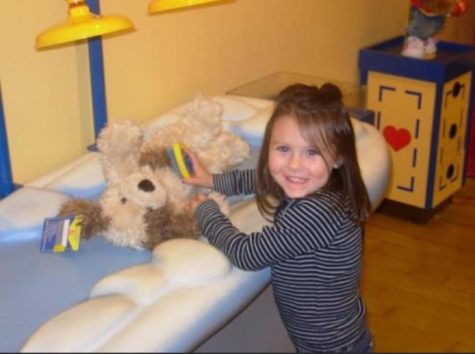 Katharine Price, staff writer
Hi! My name is Katharine Price and I am a junior at Triton High School. 

After school I work at a daycare because I like to be able to say I made an...