Accomplished Musician Takes Up Chorus Position
Former private teacher warms up to public school
Christina Kennedy has been teaching since she was a junior in college.  As the new music teacher at Triton Middle School, her goal is "helping kids build confidence," she said. 
Along with being a music teacher, Kennedy is a passionate musician. At a young age, the influence from her parents and teachers lifting her up, instilled an urgency to learn. Her mother and father weren't teachers as an occupation but they certainly were teaching people. Kennedy says she once had a music teacher that she would visit The teacher would not only educate her but she would also serve the young lady cookies and milk as a treat. After getting to junior year of college, she began her career as a teacher. Kennedy prospered as time went on, being able to travel and educate many impressionable minds. She was initially a private teacher for music who would have both house lessons and school lessons. She wanted to make the students comfortable, as her teacher had made her. As time went on she grew to be fond of the public school environment. Kennedy has always loved teaching. She loves the confidence she brings to her students. Her biggest challenge so far has been getting used to the school, and knowing what to expect from kids. 
 Kennedy plays the violin, piano, recorder, and other instruments more uncommon in the United States such as the lyre and a drum called a djembe. If she wasn't a musician, Kennedy says she would have been a librarian. She loves helping people and reading, so that would have been her occupation if music had not worked for her. She loves to read historical fiction and science fiction. One interest aside from music and reading is science. At a younger age, like many children, she genuinely wanted to go to space. She considered the naval academy in order to work towards her goal. According to her, "I wanted to be an astronaut," Kennedy says, "but they told me my vision was too bad." 
Outside of school, Kennedy loves to read and cook.  She has been to Pennsylvania, California, Maine, Canada and England. She doesn't travel often anymore, but she used to enjoy it. She has three kids and a dog named Louis. 
Kennedy is not alone in her efforts as a teacher. Ms. Chris Astuccio, her mentor, has been working at the school for 15 years and refers to Triton as "a home away from home. Astuccio, like Kennedy, found working with kids, predominantly ones with special needs, is something she is good at. The way that she mentors is by simply gauging whatever her protege wants. This allows freedom to grow and the ability to become acquainted with a new environment for Kennedy, she said.
The middle school students at Triton seem to enjoy having Kennedy as their teacher. "She's really nice and the class is fun," said one student, currently in her class. "I like her better than the old teacher," said another. Kennedy has the middle school chorus students engage in all kinds of exercises geared to warm up and provide a sense of amusement. She enjoys working with the kids and they feel the same way with her. It's safe to say there's a mutual liking in the chorus department.
Leave a Comment
About the Contributors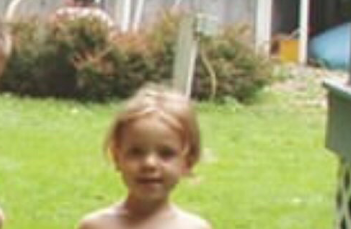 Emma LeBlanc
Hi! My name is Emma LeBlanc. I am a senior at Triton High School. I enjoy painting and drawing, shopping, and the outdoors. I like to write about interesting...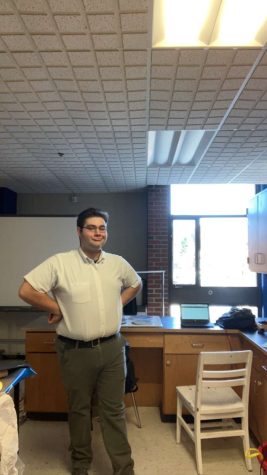 Nick Doucot, Staff Writer
Hello! My name is Nick Doucot. I'm a senior at Triton High School and for this year I decided to take Journalism in order to contribute to the Triton...