Gas Prices Investigation
An investigation on gas prices, where the best prices are, and how to save money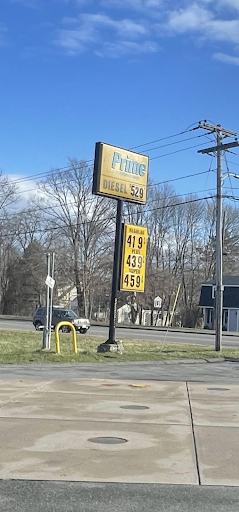 With gasoline prices at a 14-year high, it's hard to imagine paying even more at the pump. Yet prices are only heading higher.  As of March 2022, in Massachusetts the national average is at $4.26.  As gas prices around America are on the rise, the Triton Voice took a dive into three main ideas:  Why are the prices so high, how is it affecting Triton students, and what is the best way to save money when getting your gas?
  When going to get gas you may see stickers with Biden pointing at the cost and a caption of I did that.  Why are prices so high?  According to CBS news the gas prices aren't high just because of the War in Ukraine.  As a result of  COVID major oil companies have cut down production by about 10 million barrels because people have been traveling less.  The stain of the oil companies goes further back than just to a few months ago, says PBS.    With multiple oil companies going bankrupt, investors have been very cautious with their money around oil.   
According to AAA people are paying on average $1.11 more than they were before Covid.  Although this is affecting everyone, how is it affecting Triton students?  "I hate the gas prices.  Every time I go to the gas station I have to pay nearly a hundred dollars," said Triton Junior Bryan Nichols.  "The gas keeps getting higher and higher every time I go."  
"I've stopped driving as much because it's getting so expensive."  Said David Pugh. The high prices aren't only hitting the students, staff is also affected by the increase.  Most teachers at Triton don't live in the neighboring towns and some also live in other states.  With no real change in the prices in sight, the best answer for now is carpooling.
Although carpooling may be one of the fastest ways to save money on your gas, major gas stations like Irving have apps that you can download to get rewards each time you fill up.  In my opinion the best way to save money on your gas is with Gas Buddy.  Gas buddy is an app that not only tells you the best gas price in your area, but they also send you a card that you can use to swipe at a gas station.  Once it gets mailed to you, it's like a debit card.  The card can be used at gas stations and can save you up to 25 cents per gallon based on your preferred gas station.  The tech company is based out of Boston and works in the US, Australia, and Canada.  If you aren't able to wait for your gas buddy card to arrive, the next best option to save money is with apps from the gas station.  Now with each fill up at a large chain gas station you can get rewards.  Companies like Irving, Cumberland, and Shell all have apps with a reward program that allows you to save money or get free snacks.  All the apps are the same style so the best option for you is going to be based on the amount of certain gas stations around you.       
When it comes to the actual price of gas around Triton, the most common option may be the A.L. Prime but it's not the cheapest with $4.20 per gallon.  While around Newburyport the prices are even worse.  With companies like Global and Ampet both over $4.50.  Although, just over the river into Sailsbury you can get $4.01 at Gulf and $4.10 at Sunoco Gas.  If you keep going west to Amesbury you can find some of the best gas prices. At Cumberland Farms in Amesbury the price per gallon is $3.80 and at Mobil which is $3.98 but is also in Amesbury.  Irving Oil as well has low prices with  $3.96.   
Leave a Comment
About the Contributor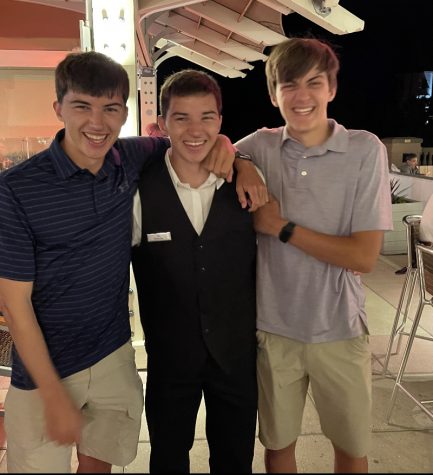 Cooper Campbell
 Hi, my name is Cooper Campbell.  I am a Junior at Triton High School, I am very active in Triton sports and I usually play Soccer and Track.  Outside...