The Inability in Businesses to Find Workers in America
Local and National Struggles Affecting Millions of Corporations and Business Owners
A diet aid rushes from one room to the next at Anna Jaques Hospital in Newburyport, Massachusetts, trying to serve all the patients waiting for food. The nurse's station is chaotic, each nurse gaining a new assignment every time they pass by. The national shortage of nurses and workers in all areas has hit the US hard, leaving hospitals and restaurants to work in ways they never have before. The question that leaves stressed workers in shambles is; what has caused this?
The nursing profession continues to face shortages due to a lack of potential educators, high turnover, and inequitable workforce distribution. The causes related to the nursing shortage are numerous and are major issues of concern.
Just like the populations they serve, the nursing workforce is also aging. There are currently about one million registered nurses older than 50 years in the United States, meaning one-third of the workforce could be at retirement age in the next 10 to 15 years. 
According to an article from NCBI, titled Nursing Shortage, many nurses graduate from nursing school, start working in their position, and then determine the profession is not what they thought it would be. There are also nurses who experience burnout after several years and abruptly leave. Currently, the national average for turnover rates is 8.8% to 37.0% for nurses who will leave their job and start a new profession, depending on geographic location and nursing specialty. 
Violence in the healthcare setting also plays a substantial role in the national nursing shortage, with an ever-present threat of emotional or physical abuse on top of an already stressful work environment. According to an article from The American Nurses Association, titled Workplace Violence, Physical and emotional insults take a toll on the well-being of healthcare professionals physically and emotionally, another reason why many steps away from hospitals. 
Natalie Indingaro, a junior at Triton High School, is a diet aid at Anna Jaques Hospital in Newburyport, Massachuestts. Indingaro contributes to serving the food and drinks as well as working at the register. For the job she is doing, she is able to interact and see all of the health care workers and kitchen staff at the hospital to get the full rundown of the understaffed issues circling our world right now. 
"I think a lot of the main people quit this year for whatever reason," said Indingaro. "A lot of the cooks who worked 60 hour weeks quit. I often hear that nurses are really overworked; they often work doubles. They look really tired. I sometimes have to be overscheduled and they'll ask me to work 3 or 4 days a week instead of 2. It's hard to get coverage." 
Nurses have to work extra hours in order to provide for the needs of others. This can be detrimental to the strain on their mental and physical health. Working long vigorous hours leads to burnout in workers causing a ripple effect. While hospitals are experiencing understaffed issues, restaurants are just as shorthanded on help.  
According to an article from the National Restaurant Association, titled Most restaurants remained understaffed in December, nearly 4 in 5 restaurants are understaffed. In November of 2021, 75percent  of operators said their restaurant was more than 10% below necessary staffing levels.
Sammy Kelly, another junior at Triton, works at Simard's Place in Rowley, a popular breakfast and lunch spot for locals and high school students. She works as a busser and describes the struggles her workplace is facing, similar to several others in the area. 
"We're missing bussers, we have enough servers and chefs but not bussers or people to do the dishes," said Kelly. "It affects me because I have to work more than I want to. I can only work on weekends, sometimes I'll have to work both weekend days instead of one. We get hit hard on weekends." 
Patrizia Savino, the mother of two students at Triton, is an esthetician at Mia Med Spa in Rowley, Massachusetts, her part of work has not had as much of a struggle with understaffing but their partnered hair salon BackStage struggles a little more with workers and customers. 
"My work is technically not understaffed but it is really hard finding good workers," said Savino. "Covid has changed so much in the last couple of years. People just think differently. Some are more entrepreneurial and some are not interested in working as in the past. Although we are not as understaffed as many other businesses, there is less foot traffic as walk-in clients." Mrs. Savino says that 
Emma Hudson, a restaurant server at the Ipswich Country Club in Ipswich, MA, works on a team with very limited staff at the moment. A workplace that stays comfortable in the summertime with plenty of staff struggles to find help in the winter and spring seasons. 
"If I have an emergency and need to call out there is no one that can go in for me so it leaves me feeling guilty," said Hudson. "When I work most of the time it's either just me or only one other person so we have to work extra hard and never have a second to catch a breath which is stressful."
Timothy Eyring has served as the food and beverage director for six years at the Ipswich Country Club. He is in charge of scheduling the club's restaurant staff, RTJ, and the behind-the-scenes operations that go into it. His insight on the struggle to hire new people affects his job and the staff that he directs. 
"Since the restaurant closures brought on by the Covid-19 pandemic, many food and beverage workers moved out of the industry to find other ways to support themselves and families," said Eyring. "This significantly decreased the size of the talent pool we usually get to choose from. Bringing them back into the industry is no easy task either due to the requirements of the jobs like working nights, weekends and holidays."
The struggles to find staff have hit the country hard, mainly affecting hospitals and restaurants. The ever lingering Covid-19 effects contribute heavily to this understaffing issue. The need for employees stands in thousands of American businesses, a phenomenon that hopes to turn around soon. 
Leave a Comment
About the Contributors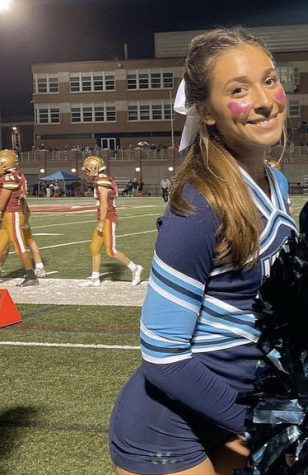 Sofia Savino, staff writer
Hi, my name is Sofia Savino. I am a junior here at Triton. I am a cheerleader here at the school. Outside of school, I work at a Mexican restaurant and...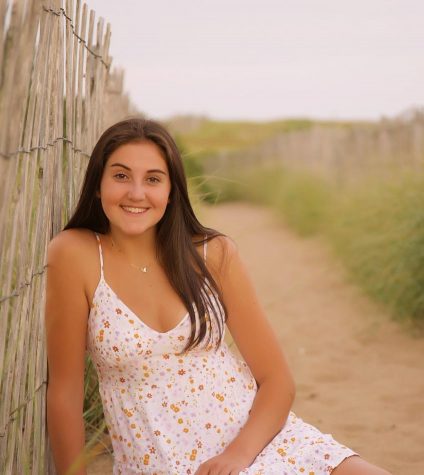 Ellie Gay-Killeen, Staff Writer
Hi! My name is Ellie Gay-Killeen and I'm a senior at Triton High School. I was formally a runner on the high school team from eighth grade to junior...