Canadian Trucker Strike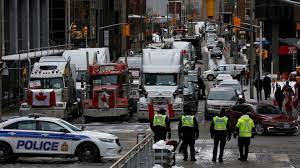 A protest by truck drivers in Canada left many streets in gridlock, and left Canadian officials stunned. The protest began on January 22, when convoys of trucks left British Columbia for Canada's capital, Ottawa. The convoys formed in protest of Canada's vaccine mandate for truck drivers.
Truck drivers are a tight knit group in most places, and Canada is no exception. So, as the country began mandating that drivers get vaccinated, the community came together to display their distaste for the rule. Convoys, marches, and picketing ensued. Canadian police officers arrested up to 170 people at just one protest, and Prime Minister Justin Trudeau has called the protests "dangerous and illegal". The Canadian government declared a national state of emergency for the first time in over 50 years, due to the gridlock and blocked streets caused by the strike.
Rowley resident and owner of a trucking company called Merrill Service, Peter Merrill has been driving a truck for over 40 years. He has been a part of the community of truck drivers in New England, and is familiar with the culture among drivers. He commented on the strike in Canada, stating: "They are a heavily regulated, monitored group. I think they took the vaccine mandates as a last straw.". He hints that the strike is not purely over vaccines, but is a result of being subject to heavy rules and mandates for years and years. 
"In my mind, choosing the vaccination as their protest platform probably cost them a lot of public support. There is a pretty lengthy list of what would be public supported platforms to stage their protest on than this one." He said. Anti-Vaxx protests have had a stigma around them since the COVID vaccine came out, and holding anti-vaxx protests may have painted truck drivers in a negative light in the eyes of many. Merrill also mentioned a rolling protest in Washington DC, in which convoys rolled through the city and stretches of I-495.
Leave a Comment
About the Contributor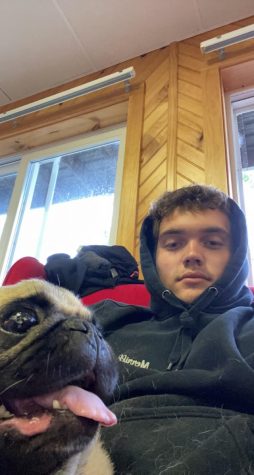 Dylan Merrill, Writer
My name is Dylan Merrill and I'm a senior at Triton High school !! Outside of school, I enjoy working with my dad, working out, making music, and supporting...