Super Bowl Halftime Review
Another Year, Another Polarizing Performance.
The teams clear the field. Fans go quiet as a stage is wheeled out into the middle of the stadium. Roars erupt from the stands as an entourage of performers burst into song. This should be a universally adored spectacle, but some felt disappointed in the performance. 
Superbowl LVI showcased an intense game between the Rams and Bengals. Accompanying the Superbowl, per tradition, is the Halftime show. This year's show included the likes of many rappers, most prominent in the 90's and 2000's. While they were all popular figures, some of them may be considered "outdated". This has led to a divide in the viewers of the Halftime show. Some thought it was one of the best in Super Bowl history, whereas some thought it was a snoozefest.
"I thought Kendrick Lamar was criminally underused," says Triton senior Louis Bohlen, "I thought the Superbowl halftime show pandered to old heads."
The performance included a large list of classic songs, such as California Love and Lose Yourself. During the halftime show, the performers are slowly revealed one by one as they individually begin to sing their iconic songs. The songs stitch together throughout the show like one long segue. 
However, while some students did not enjoy the show, that does not mean others didn't as well. Former Triton student Alanna Nieves said "While they've been lackluster the past few years, this recent one stepped it up a little bit. It still wasn't great, but it was a marginal improvement."
A lot of the musical artists present at the halftime show are years beyond their prime. This has led to some more negative reactions by viewers, in particular towards 50 Cent. Called names like "75 Cent", 50 Cent took the mockery in stride, tweeting "Fat shaming only applies when you're ashamed of your fat."
The Superbowl LVI halftime show was truly polarizing to say the least. The list of performers include Dr. Dre, Snoop Dogg, 50 Cent, Mary J. Blige, Kendrick Lamar, and Eminem. This leads to a complicated generational divide. It is safe to say that although there will be a lot of the younger generation who enjoyed the show, it definitely appealed to Millennials and Generation X. The Superbowl LVI halftime show lives up to performances of the past, although it isn't near the peak of historical halftime shows. I would give the Superbowl LVI halftime show a 7.5/10.  
Leave a Comment
About the Contributor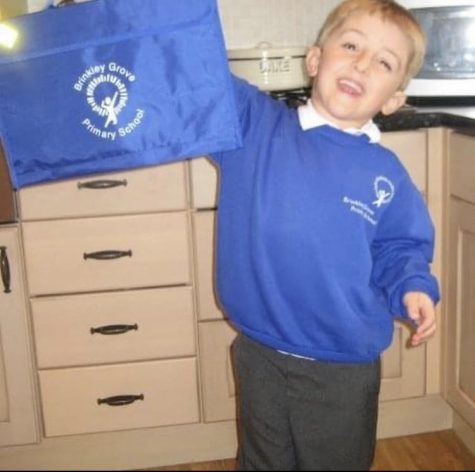 Sam Lind, Staff Writer
Hello, my name is Samuel Lind. I'm a senior at Triton High School, part of the class of 2022. Inside of school, I enjoy history and Poli-Sci classes,...