The Financial Burden that Comes with College
How Will Triton Students Pay for the Ever Rising Costs of College Prices?
A student opens their computer for the ninth time that day, eagerly waiting for an admission decision to their dream school after rumors leaked that it'd be out today. An application status updates email gleams in their inbox and upon clicking on the link the word congratulations lights up the screen. Excitement takes over the student for several minutes, but dies off when they realize, who will pay for this?
According to "How Much Does College Cost?" on CollegeData.com, in the 2021-2022 academic year for colleges in the United States, the average price of attendance including tuition, room and board, a dining plan, and additional fees, came out to be $38,070 at private colleges, $10,740 for in-state residents at public colleges, and $27,60 for out-of-state residents at public colleges. Those students who pay entirely on their own face these prices with fear and concern, facing years of debt while in college and once they have graduated. 
With graduation at Triton quickly approaching, a large portion of the graduates plans on attending college. In a poll done through the Triton Voice Instagram, Triton students anonymously shared how they will pay for their college education. Poll results showed that 22% said their cost is being covered by their parents, 44% said they're splitting or helping their parents with the cost, 25% said they are paying the entire cost, and 9% said they are not paying anything for college because they have a full-ride or scholarship. 
Dr. Eric Champy, a guidance counselor who has been serving Triton for 28 years, has helped thousands of high school students through the college application and commitment process. From experience, he knows the ins and out of college and the finances behind it as well. 
"Follow the money, you will get out of the education that you put into it, you will apply, you will be most successful," said Champy. "I recommend that students and families explore as many scholarship opportunities as possible. Do not discount the amazing learning experiences that you can have in the Massachusetts higher education system. Students will benefit from in-state tuition." 
Morgan Hall is a senior at Triton who will be attending UMass Amherst next year. She explains that UMass is the perfect place for her and relieves the financial stress that would often come along with an out-of-state or private college. "I had visited my brother during his first year there and I just loved the campus," said Hall. "I wanted to go to school where I could succeed academically while still being able to have a fun college experience and not end up in extreme debt. UMass essentially checked all of the boxes."
College prices are continuously rising year after year. According to College Board Trends, the average annual increase of tuition and fees for a public four-year university was 3.4% between 2005 and 2016. With the median yearly income of an American in 2022 thus far standing at $53,490, paying for a child's college can take a large chunk of what they are making, on top of all the other expenses it takes to live the lifestyle one wants to. 
Alexa Savvas, an intern under Dr. Champy Intern attended a state school as well for college, UMass Lowell. Savvas paid for her four years of college entirely on her own and made it doable by completing work studies, applying for FASFA and other scholarships, and earning the John Abigail Adams scholarship for her MCAS scores in high school which covered her tuition. 
"It's a financial decision, my mom really helped me make a good decision," said Savvas. "A lot of people don't really consider that when they make it. After all said and done I only left school by paying $5k a year." 
Those who do not or cannot depend on their parents in assisting with college often end up with student loans averaging at $39,351 out of college and a $393 monthly student loan payment, Emily Birken explains in her article titled "U.S. Student Loan Debt Statistics". Paying off student loans can take anywhere from 10 to 30 years, depending on the type of loan and repayment term chosen. Even though the Standard Repayment Plan for federal loans lasts 10 years, it takes many if not most borrowers much longer to finish paying off their balance. 
The reality that most students ignore when attending higher institutions beyond high school is the financial burden that comes with it. Going into the application process with a focus on who will give money and how to earn it relieves this burden and takes away the years of debt that could follow. Attending in-state public schools, applying for scholarships, and being proactive and organized about financial aid is something that current and past Triton students take part in, especially those without help from others to pay for college.
Leave a Comment
About the Contributors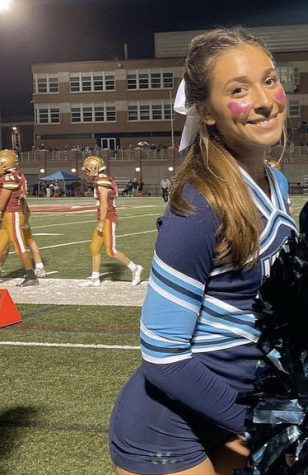 Sofia Savino, staff writer
Hi, my name is Sofia Savino. I am a junior here at Triton. I am a cheerleader here at the school. Outside of school, I work at a Mexican restaurant and...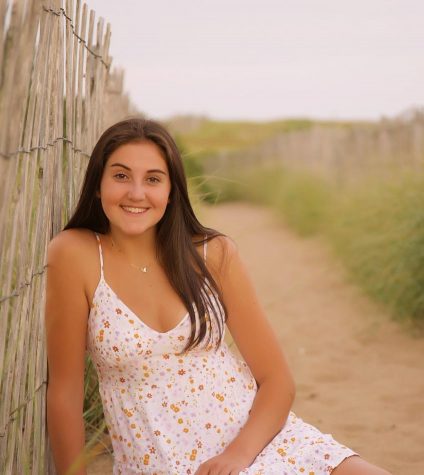 Ellie Gay-Killeen, Staff Writer
Hi! My name is Ellie Gay-Killeen and I'm a senior at Triton High School. I was formally a runner on the high school team from eighth grade to junior...