The World Ahead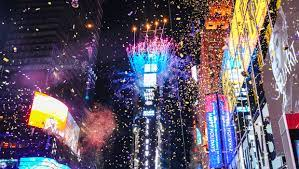 Even before the momentous events of 2020 and 2021 shook up the planet, the cogs of culture and society were already shifting. With the outbreak of COVID everything changed seemingly overnight. As the world finally catches a break we look towards the future. Now as we launch into the new year we ask, what's next?  
Covid
The first question about the future is where the pandemic is going.  While it's possible that Covid-19 could shift from being pandemic to endemic at some point in 2022, it's going to be a bumpy road, especially in the U.S. Here, Covid-19 will have  reached the endemic stage if and when the nation registers  below 100 deaths a day. The 7-day moving average is approximately 1,400 deaths now, and this is very likely to increase this month given the current high levels of hospitalizations, as well as people moving indoors during the winter. 
Environment 
Most people around the world believe in 2022 we will see more climate change consequences, with many people believing it is likely there will be more extreme weather events in their country in 2022 than there were in 2021. With several European countries being impacted by floods in 2021, it's no myth that climate change will play a factor in many 2022 events.
Society
Many anticipate seeing cities in their area becoming more busy as COVID slows down and jobs pick back up. Even though the pandemic has kicked many out of offices, quarantine has opened a new standard for work environments. In pre-pandemic times everyone one and 63 jobs were online, today the standards have changed to one and seven jobs are online. Although the Covid-19 pandemic is still a threat, vaccines and masks have made it safer and now the addition of the booster allows the public even more protection.
3.Technology
With Zoom and online school and work, many people are looking for jobs that allow them to be able to work from wherever they are.  Many people are wanting to live in the virtual world and be powered by tech. My prediction is that technology will allow more and more to work from anywhere and technology will become an even more important necessity.
5.Threats
With climate change comes disaster.  Natural disasters will hit  major cities just as bad as covid. Natural disasters aren't the only worry.  Last year many were affected by the raging fires in California and Australia, it seemed like a never ending blaze.  The fires will continue to burn into 2022. 
"It's very bad, I think it's getting worse," says Junior Sam O'shea.  Lastly, the threat of war will increase near Russia.  As many know in Ukraine there are tensions rising with Russia at their border.  Many people think these conflicts won't end in a positive way.
6.Movies
With the past two years going by in a flash, and a world wide quarantine, local movie theaters have had to shut down.  While streaming services have taken the throne of movies and tv in general, 2022 is the year for movie threats to make their return. There are already many good movies coming out just in the opening months.  With the much anticipated Doctor Strange in the multiverse Madness, others like the 355, and The Batman. These soon to be box office hits are only the tip of the iceberg. Around here, Triton students are excited for the new MCU movies.
Sports
With sports going into the new year, many are looking forward to playoffs and much await the March Madness season. With last year's March Madness mess many including myself are hoping for a chance for a winning bracket.  In football the playoffs are beginning this weekend.  As a New Englander I'm hoping for the patriots to do well but with strong teams like the Bills, Chiefs, and the Cowboys I think that Greenbay is going to clinch the Super Bowl.
Music
In 2021 many music fans ranging from rap to country were able to enjoy many new  album releases. Tik Tok has also played a huge role for different types of artists. Smaller musicians have been able to create quick hits and gain huge traction from Tik Tok.  The new year is going to continue that trend. Artists who use the platform are going to  continue to grow their music and new upcoming artists will also be able to launch a career. Now with Covid on the decline bands and artists will be able to host concerts and the world will most likely see more festivals as well.  
Space Travel
One of 2022's most dramatic developments is the new space race. China and Russia are collaborating on a future moon base in 2030 as well as landing a robot on an asteroid in 2024. Not to be outdone, NASA announced its next 10 future astronauts in December with ambitions for a future Moon mission. Chatham Campbell, an aerospace engineer at Virginia Tech, says that "I'm hoping for a better way for space launches and launches of bigger starships" . Private space companies SpaceX, Blue Origin and Virgin Galactic all sent civilians into space in 2021, and they are all teasing the promise of a future of space tourism. With the new year their expeditions will get bigger.
Leave a Comment
About the Contributor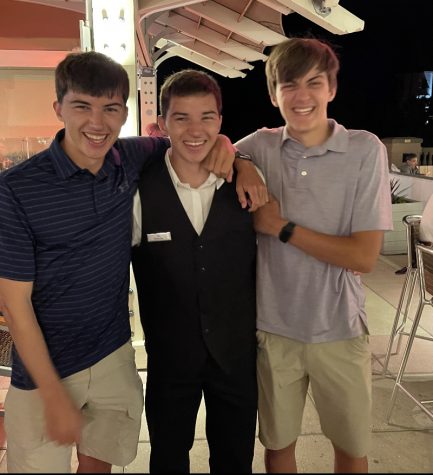 Cooper Campbell
 Hi, my name is Cooper Campbell.  I am a Junior at Triton High School, I am very active in Triton sports and I usually play Soccer and Track.  Outside...