Omicron: A New Wave
A Deep Dive Into the Rampaging Covid Variant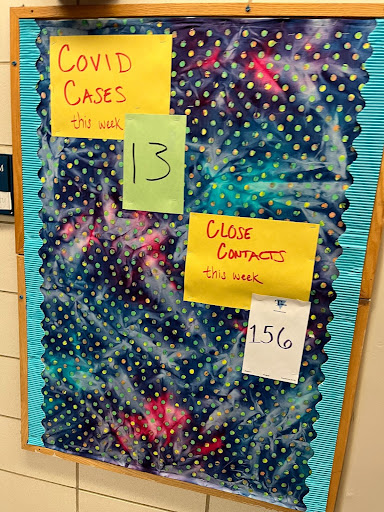 "I've had more cases in the past two weeks than in the past two years," says Nurse Marcheterre. In the aftermath of Winter Vacation, a new virus haunts the halls. Tumbleweeds flow between classes as the eerie silence fills Triton hallways. With more and more kids dropping everyday, the Omicron Variant rages throughout Triton.
After the apex of the Delta Variant, Omicron is the new king of Covid. Rapidly spreading throughout the United States, it has brought Massachusetts to it's worst Covid rates ever.
"It just really sucks," says senior Reece Hillemeyer, "if Covid keeps spreading more and more I'm just worried how it might affect my final year here, let alone my College years."
The Omicron Virus is much deadlier than previous Coronavirus variants. The new variant has increased the US's cases by the hundreds of thousands. On Thursday, January 6, over a quarter of Triton High School students and over 20 staff members were close contacts to someone who had Omicron, or had Omicron themselves. 
"There is a low rate of students that are vaccinated," says Triton school nurse Nadine Marcheterre. "25 to 30 percent of students are quarantined or have had to quarantine… I've had more cases in the past two weeks than the past two years." Due to the high amount of student absences, Triton has decided to cancel midterms. Many teachers, students, and Marcheterre herself believe this to be a good idea. 
"I guess that's the one upside to all of this," says Hillemeyer. Hillemeyer is only one out of hundreds of students that feel like there's a weight off their chest after midterms have been canceled. 
How do we stop the spread of the Omicron Variant? The CDC (Center for Disease Control and Prevention) recommends the standard rituals, such as wearing your masks, getting vaccinated, and quarantining when you're a close contact (although the time for quarantining has gone down from ten days to five). Both the CDC and Marcheterre agree that perhaps the best thing one can do to halt the spread of Omicron is to get your booster. "For people that are fully vaccinated," says Marcheterre, "if it's been five months since their second vaccine, they need to get their booster."
If you are fully vaccinated and you haven't gotten your booster shot, pharmacies such as CVS will distribute them to you! Protect yourself and protect those around you!
Leave a Comment
About the Contributor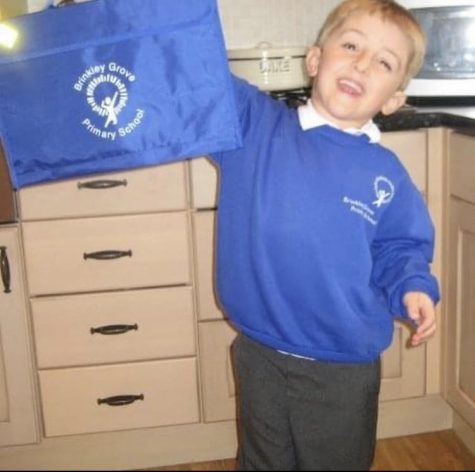 Sam Lind, Staff Writer
Hello, my name is Samuel Lind. I'm a senior at Triton High School, part of the class of 2022. Inside of school, I enjoy history and Poli-Sci classes,...