Bagels are Everything.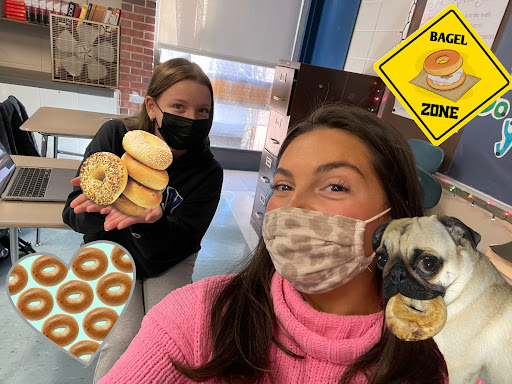 Bagels are arguably one of the most delicious breakfast foods around. Whether you enjoy the carb-loaded, grab-and-go treat smothered with cream cheese, butter, or stuffed with fried eggs, cheese, and breakfast meat, no matter how you slice it, bagels aren't necessarily the best choice but a treat to kick-start the day. Around the Newburyport and Georgetown area, there are plenty of bagel shops to choose from.
With all the bagel shops that are around on Yelp, locally these are reviewed as some of the best to the worst.
Abrahams Bagels, Best Bagel, and Dunkins are surrounding bagel shops that we taste-tested and rated. First, we tried Abes, which is located at 11 Liberty Street downtown Newburyport. The bagel was prepared within minutes after ordering. When you arrive at Abe's you first have the opportunity to park in their parking lot which doesn't cost anything, unlike some parking lots that are located downtown. As you walk into Abes your order is taken by a worker who is standing behind the counter and from there, your bagel is being made even before you pay. The bagel with cream cheese costs $3.50 in all and took 2 minutes to come out, even with a long line. 
We tried Best Bagel next in Georgetown, which was located 2 minutes past the Georgetown square. The little shop at 11 Liberty St., Newburyport that sits across from Richdales doesn't seem like much compared to Abes. There was a very short line and the workers here also took our order before we paid and started to make our bagel right away to allow a quicker experience. There were 20 bagel flavors to choose from which left us overwhelmed with what to choose from.  
Dunkins didn't have that same welcoming effect as the others as it is always busy since they have more to offer than just bagels. Their options were slim and only displayed four different kinds of bagels. 
All the bagels were made the same way. Fast. There weren't many complaints when it came to how long we needed to wait before we were able to bite into our bagel. Abe's and Best Bagel's lines and how they took your order were more efficient because they started preparing it before you paid, allowing you to not have to wait as long in a line. Dunkins because they serve more than just bagels, made our experience a tad bit longer than we wanted but nothing that was terrible. The preparedness of our bagels at Abe's and Best Bagels felt fresher as the Dunkins bagel felt thrown together. We went inside for the experience to see how each of them was made and were pleased with the making of the bagels. The amount of cream cheese was slathered onto the bagels. The over usage had us scraping off enough to spread onto a whole other bagel. If you love cream cheese this could be the bagel for you.
We both preferred the Abes and Best Bagel over Dunkin's thin tasteless bagel. The tasteless Dunkin bagel lacked the doughy, fluffy middle and brought a rubbery feeling to the first initial bite. With the clear difference in taste, both Best Bagel and Abes had a fluffier and crisper bagel. The taste of these bagels with the cream cheese left our mouth delighted and wanted to continue to eat more. The cream cheese at Abe's and Best bagel was a lot smoother and lighter than Dunkins whose cream cheese was waxier than the others. The bagels at these places were a lot bigger than Dunkins and filled us up quickly. 
As there are more than just those three bagel shops around. We loved being able to compare and contrast their strengths and weaknesses. As we both agreed that Best Bagel and Abes was better than Dunkins, we disagreed in our opinions on which one is our top choice. 
Best Bagels has a 4 and a half rating out of 5 stars . Dunkins had 3 out of 5, and Abrahams had 4 out of 5 stars.
Leave a Comment
About the Contributors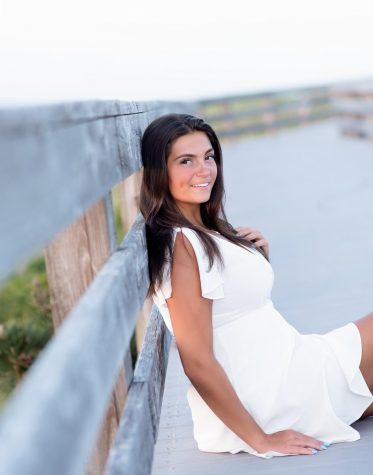 Channing Marengi, Writer
Hi! My name is Channing Marengi. I'm a senior at Triton High School. I play field hockey here at Triton. Outside of school I love to hang out with my...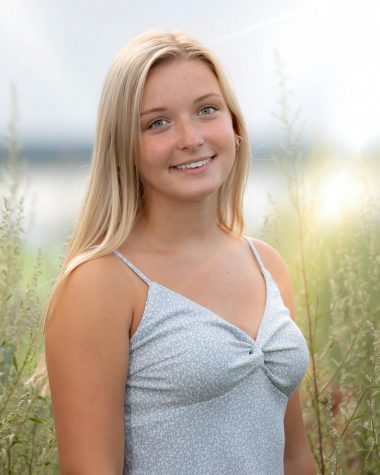 Olivia Bateman, Staff Writer
Hi! My name is Olivia Bateman and I'm a senior at Triton High School. I enjoy playing soccer and also hanging out with my friends and family. I work at...