Environmental Club is Back!
With the pandemic, Triton High school clubs have been missing in action. This year clubs are finally back! Students are thrilled to be actively participating in helping the triton community again. Hiking on scenic trails and actively seeking eco-friendly alternatives are just some of the activities the Environmental Club at Triton does. The club has a welcoming environment and urges any students passionate about saving the earth to join. Besides last year, Triton Vikings have actively used the Environmental club to help the local environment and more significant community issues. Recycling is one way to help the earth. As many of us know, recycling bins were located all through Triton in past years. 
Numerous students of Triton have noticed the lack of recycling bins around the school and in classrooms this year. A member of Tritons Environmental club, Izzy Oldoni, spoke about "the return of recycling and what the club has been working on."  "We are raising money for the Blanding's turtles by selling crewnecks, go to helping raise money for research and preservation, $10 per sweatshirt." She also mentioned the possible return of recycling and actively working on bringing it back to Triton. 
 Members of this club actively take part in bettering the community's environment. Last year, the club took many field trips; students visited Plum Island for a beach clean-up. This involved scanning the shores of Plum Island for any trash or plastic corrupting the beach. The club's social media is another way to communicate and inform people to help the earth and environment. 
Mr. Horsley runs the Environmental Club and makes it easy for any students to join. Joining couldn't be simpler, whether visiting him or any students in the club or directly messaging their Instagram @tritonenviormentalclub for the classroom code. The club's mission is to "Promote environmental awareness in the Triton Community to educate others about the natural world and sustainability." (Mr. Horsley)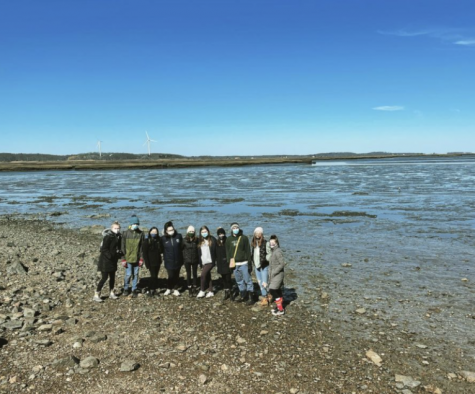 Leave a Comment
About the Contributor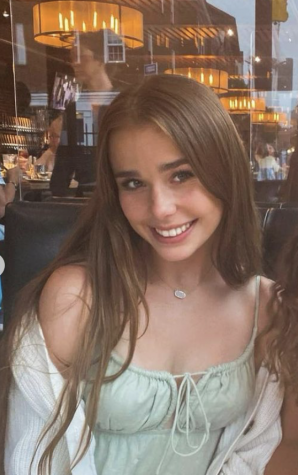 Norah Lyons
Hi, my name is Norah Lyons; I am currently a Junior at Triton Regional High school. Outside of school, I am a cheerleader. I did competitive gymnastics...