One Step Closer To Peace
Leader Put To Justice By United States Special Forces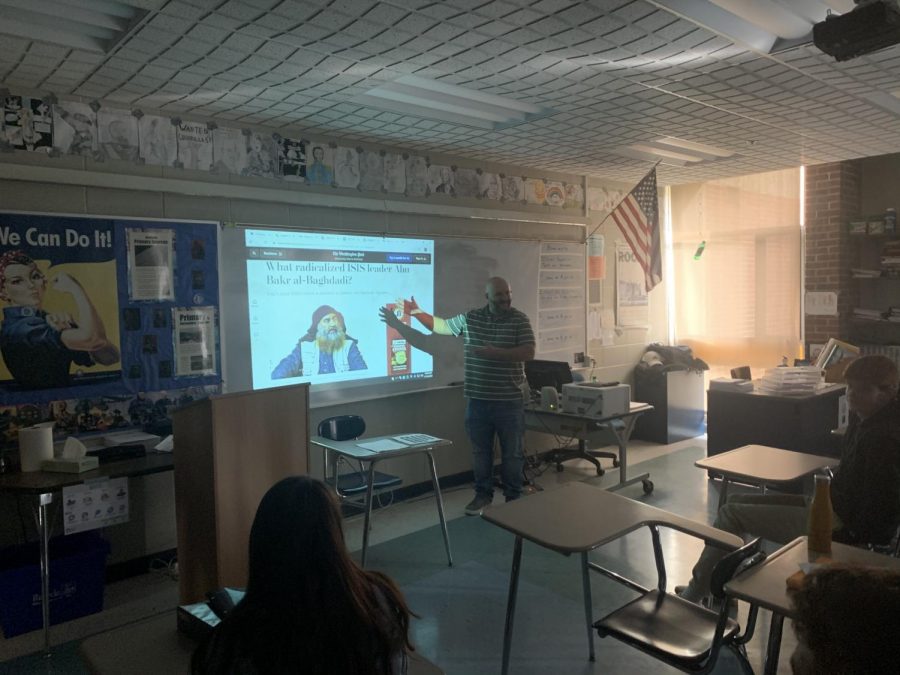 The leader of the terrorist group known as ISIS is dead.
Ibrahim Awad Ibrahim al-Badri, better known as Abu Bakr al-Baghdadi, killed himself and his two children by detonating a suicide vest after being cornered by United States forces. This has taken United States citizens by surprise, and many members in the Triton community have mixed feelings about the leader's ultimate death. 
"I think ISIS, or terrorism in general, is going to be there forever, just through war," says Nathaniel Howard, junior at Triton. "I'm glad he was put to justice, I'm just sad that his kids had to die."
Although the exact day is unclear, Al-Baghdadi and his spokesperson, Abu Hassan al-Muhajir, were both cornered in separate attacks from the United States forces. Unlike Al-Baghdadi, Al-Muhajir was killed by forces who found him in the back of an oil truck, being smuggled across northern Syria. The last statement issued by Al-Muhajir was in March of 2019, where he called for revenge after a white supremacist killed 50 Muslims. One of Al-Baghdadi's many wives, Asma Fawzi Muhammad Al-Qubays, was captured in southern Turkey along with 11 other ISIS suspects. 
"We discovered her real identity pretty quickly. At that point, she volunteered a lot of information about Baghdadi and the inner workings of ISIS," the senior official of Turkey said to CNN in the article "Wife, daughter of dead ISIS leader Baghdadi captured, senior Turkish official says." "We also obtained new information that led to a series of arrests elsewhere." 
According to the video released on October 24th, the new ISIS spokesperson told the U.S. to "beware vengeance". The new spokesperson, Abu Hamza al-Qurashi, did not give any hints about how he looks or sounds. 
"I think the whole situation is insane, but I don't know how anyone was surprised by this happening," says Triton junior Matt Olson. 
According to statements released by the government, Al-Baghdadi spent his final hours in an isolated village between the border of Syria and Iraq, and ISIS was paying Hurras al Din, an enemy of ISIS and unofficial affiliate of the group Al Qaeda, to protect Al-Baghdadi. Although this group was a rival of ISIS, the leader was actually betrayed by a close acquaintance, which led to the American Special Forces raid. 
"This is a devastating blow. This is not just their leader, it's their founder. He was an inspirational leader in many ways. He formed ISIS in 2014, he led to establishing the physical caliphate throughout the region, so this is a major blow to them," Mark Esper explained in the CNN article "Pentagon releases first images from raid that killed ISIS leader". 
About the Contributor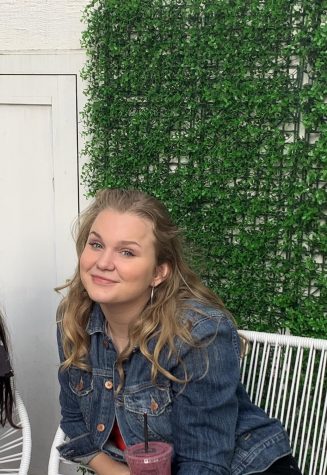 Emily Hoggard, Staff Writer
My name is Emily Hoggard, and I'm a junior at Triton High School. I enjoy sports, I play volleyball, basketball, and softball. I have two dogs and a...