20 Years of Professional Children's Theater
Theater Workshop Celebrates its 20th Anniversary
Listen to the podcast of this article here. For 20 years, Theater Workshop, led by Stacey April Fix, has brought professional children's theater to the Newbury community.
"Theater Workshop is an after school program that offers professional theater to grades two through twelve," said Fix, the founder of Workshop Arts Inc, as well as the writer and director of all TWS plays.
When Newbury Elementary School was renovated and added a large auditorium to the school, the PTA and administration debated about what to use it for. Fix, whose daughter attended Newbury Elementary, offered her services and experience with children's theater. Over twenty years it has grown into a nonprofit, independent theater program. One of the unique facets of TWS' program, is that each production features a play written for the specific cast.

"We are an original script-oriented process," said Fix. "There are no auditions; the cast comes together through registration. Then, through our process, which is getting to know the students, we are able to create an original script specific to that cast."
"
There are no auditions; the cast comes together through registration. Then, through our process, which is getting to know the students, we are able to create an original script specific to that cast."
— Stacey Fix
Fix's most recent show, "Gold N Light," was a completely new show that Fix wrote for the cast that she had. While many of the plays are new, she has redone shows and fine tuned them to fit their cast, such as last spring's production of "Zapatos." All of her shows are either originals or adapted from popular stories or fairy tales.
In most productions, the casts are made up of children from the second grade to the sixth grade. Once a member of the cast becomes a seventh grader, they have the option to become an intern, a very unique aspect of the Theater Workshop process.
"We now offer a leadership program called the intern program, which is a huge part of our programming," Fix said. "It is a free program open to middle school and high school students to learn about technical theater."
The intern program is run by Jennifer Bell, who also works as a stage manager.
"[The interns] do all the technical and backstage parts of our production," said Bell. "I love to see them again, one of the highlights for me is seeing their leadership abilities grow."
One such leader is Adam Sylvanowicz, one of the senior interns.
"My job as booth manager is to run the booth with a small team of kids that do the lights, sounds, and projections," said Sylvanowicz, a senior in high school. Sylvanowicz started as an actor in second grade, and has continued to be involved in the program throughout the rest of his school career.  Before joining the booth in ninth grade, he worked backstage with Bell.
"Backstage [the interns] change set pieces, they deal with our props, they also are managing actors backstage," Bell said. As stage manager, she directly oversees the backstage and the interns that work there. "We could not do these productions without our interns."
As a nonprofit, Theater Workshop relies heavily on volunteers organized by General Manager Michelle Hall.
"As the General Manager, it is my job to assist the director and stage manager with whatever they need, but another part of my job is that I coordinate all of the volunteers," said Hall. "We try to coordinate the volunteers so that they are best matched with what they can do best and what we need. That way we can get all of our tasks accomplished."
When Theater Workshop began in 1998, it was much smaller than it is now.
"In the first two years, we had casts of maybe 24 or 32 students, and over time the casts grew to be quite large," Fix said. The cast of Fix's most recent show, Gold N Light, had a 44 student cast. There are about 50 students registered for 2019's spring production. The largest cast numbered nearly 100 students.
"It's important to me because I feel that there is a community around me that enriches me," Fix said, reflecting on her program. "It's a community that beckons me every day to do my best and to do my most creative work."
"It's so much more than just a production company," Fix said. "Theater Workshop really has created family."
"
Theater Workshop really has created family."
— Stacey Fix
"I started Theater Workshop when I was very little, and I've done it all the way through middle and high school," Sylvanowicz said. "I think that's very common with kids [who do Theater]. You kind of get into the family."
"It has really created for me an extended family, now over 20 years, with incredible bonds to people," Fix said. "[There are] fabulous memories and challenges that we overcame together. I guess if I get tired or I feel like there's something else that calls to my attention, I intend right now to continue leading the march."
To learn more about Theater Workshop, visit www.workshopartsinc.org
About the Contributor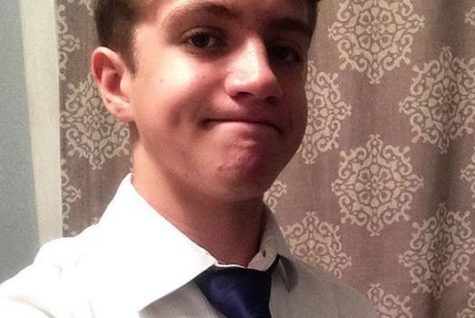 Sam Bell, Staff Writer
Sam Bell is a junior at Triton. Yay, or something. He works at the Frisky Dog and TWS. He also kind of likes photography, videography, reading, writing,...