The 20 Most Dominant Athletes from 2000 to Today
A second look and redo of ESPN's list of dominant athletes
Hang on for a minute...we're trying to find some more stories you might like.
On March 20, 2018, ESPN Senior writer Peter Keating released a list of the 20 most dominant athletes across all sports from 2000 to today.
He used a mathematical system to compare statistics across sports so he could look at things such as passing yards for a football player and 100 meter sprint times for a sprinter on a level playing field.
However, even with his "fullproof unpatented five-step process," there was still a lot of controversy among diehard sports fans and people who just know the big names like Tiger Woods and Lebron James.
With any list like this, it is bound to be debated over no matter who you put at 1 and at 20. Nevertheless, I set out to remake the list based on each athletes most "dominant statistic". I see a "dominant statistic" as something that shows a large separation between you and the rest of the field of competitors. This is perfectly exemplified by my number one pick, Serena Williams. The separation between her and the next best is ridiculous. Enjoy and let the debate begin.
ESPN's
Tiger Woods

Lebron James

Peyton Manning

Jimmie Johnson

Roger Federer

Annika Sorenstam

Michael Schumacher

Floyd Mayweather

Marta

Usain Bolt

Lionel Messi

Serena Williams

Lauren Jackson

Cristiano Ronaldo

Novak Djokovic

Allyson Felix

Barry Bonds

Mike Trout

Manny Pacquiao

Tom Brady
My Top 20
Serena Williams (Tennis) – In August 2015, the distance in WTA ranking points from Williams to No. 2 Maria Sharapova was as wide as the gap between Sharapova and No. 138 Ons Jabeur. Serena has nobody to compare to, and is truly in a league of her own. In January 2017, two months into her pregnancy she competed in — and won — the Australian Open.
Tiger Woods

(Golf) – From 2000 through 2009, Woods averaged 5.8 wins per season and he was routinely magnitudes greater than the game's next best: He won 13 of 35 majors from early 2000 to mid-2008, while no other golfer won more than three.

Lebron James

(Basketball) – On Feb. 27, 2018, he became the founding and sole member of the 30,000 points/8,000 assists/8,000 rebounds club.

Michael Phelps

(Swimming) – Most decorated olympian in olympic history

Floyd Mayweather

(Boxing) – 50 wins 0 losses 27 KOs

Tom Brady

(Football) – Brady has more playoff wins by himself (27) than 28 NFL franchises do in their entire history. He has the most Super Bowl appearances, wins, and mvps than anyone else

Roger Federer

(Tennis) – Federer has won 25% (86 titles in 334 tourneys) of the tournaments he's entered during his career. To put that still-impressive 25% in perspective, from 2004-2006 Federer won 69.4% of tourneys played (the record for a three-season stretch).

Usain Bolt

(Track and Field) – From 2008 to 2016, he ran 21 Olympic or world championship events and took first place in 19 of them. (His lone defeats came courtesy of a false start at the 2011 worlds and a teammate's failed drug test following a relay in the 2008 Games.)

Lionel Messi (Soccer) – Youngest player to win 5 Ballon d'Or awards ( the award for best soccer player in the world), and has had the most appearances in history in Top 3.
Barry Bonds

(Baseball)- All-time high 2,558 career walks and staggering .444 lifetime on-base percentage. Bonds piled up: an unsurpassed 762 home runs (including a single-season record 73 in 2001), a record seven career MVP awards, and 688 intentional walks, which is more than double the amount given to the player with the second most of all time (meaning pitchers would rather have him on base than pitch to him).

Annika Sorenstam

(Golf) – 2001 to 2005, captured 43 of her 72 career wins, finishing in the top three almost 70 percent of the time. She averaged an LPGA-best 68.6974 in 2002, 69.0167 in 2003 and 68.6970 in 2004, claiming the three all-time-lowest season scoring averages in tour history.

Peyton Manning

(Football) – Most passing yards, season (2013): 5,477 and most Associated Press NFL MVP awards: 5 (2003, 2004, 2008, 2009, 2013).

Cristiano Ronaldo

(Soccer) – First player to score in every minute of a game and only player to score a hat-trick in a Club World Cup final (2016). Tied with Lionel Messi for 5 Ballon d'Or awards.

Lauren Jackson

(Basketball) – Three of the top five single-season PER scores belong to her, including the overall record: 35.04 in 2007. Consider: Though she herself came close to that mark the year prior (34.91), no other player in WNBA history has even reached 33. Consider too: The NBA single-season PER record is 31.82, set by … Wilt Chamberlain in the 1962-63 campaign. (PER includes positive accomplishments such as field goals, free throws, 3-pointers, assists, rebounds, blocks and steals, and negative ones such as missed shots, turnovers and personal fouls.)

Alberto Contador

 (Cyclist) – Won seven Grand Tours: the Tour de France in 2007 and 2009, along with two Giro D'Italia's in 2008 and 2015 and three Vueltas in 2008, 2012 and 2014. He's one of only six riders who have won all three Grand Tours. Holds the record for the fastest ascent of the Alpe d'Huez climb, the most difficult accent in the Tour de France with, 37′ 30″.

Marta

(Soccer) – Stands alone as the top scorer in FIFA Women's World Cup history with 15 goals to her name (two more would make her the most prolific World Cup scorer, male or female).  

 

Mo Farah

(Track and Field) – from 2011 to 2013, Mo Farah couldn't lose. He won gold in the 2011 and 2013 500m and 1000m at the World Championships and in the 2012 Olympics, gold again for both

Sidney Crosby

(Hockey) – Crosby is the third player in NHL history to win playoff MVP in consecutive seasons. He is the sixth player to win it twice in a career.

Manny Pacquiao

(Boxing)

– He knocked out 20 of 26 opponents from 2000 to 2009. World titles in eight weight classes — the most of any boxer in history.

Novak Djokovic

(Tennis) – From 2011 to 2016, he totaled 140 wins vs. top-10 competition — nine more such victories than Federer and Nadal combined in that time. 12 grand slam titles.
About the Writer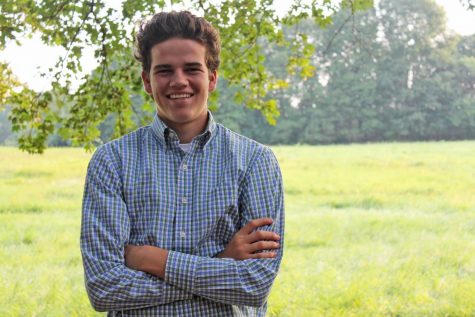 Owen Heffernan, Staff Writer
Owen Heffernan is a senior staff writer at Triton high school. This is his first year writing for the Triton Voice. He likes to cover politics, the senior...