President Trump Officially Recognizes Jerusalem as Capital of Israel
Hang on for a minute...we're trying to find some more stories you might like.
On December 6th President Donald Trump officially recognized Jerusalem as the capital of Israel. As of now the only US ally that agrees with this is Israel which is leading to major distrust from some of our closest allies.
This new recognition and the announcement that the United States Embassy will be moved from Tel Aviv to Jerusalem has already led to many threats against the US with many more to come. Many are furious because this recognition undermines the two-state solution created to maintain the peace between Israelis and Palestinians.
The issues between Israelis and Palestinians can be traced back to the days of the Holocaust. After the end of World War II and the liberation of remaining concentration camps, Jews from all over flocked to Israel, the holy land of their religion, in search of a safe haven for their families.
At the time, Israel had been occupied by the Palestinians who had no desire to give up their land and homes. From then on horrific acts of violence have been carried out by both groups in attempts to run the other out of Israel.
In 1993, a peace agreement was made between Israelis and Palestinians in which they agreed to a two-state solution that divides territories between them. The Palestinians obtained the Gaza Strip and the West Bank while the Israelites received the rest. Both groups still desire full control of Israel and for this reason the Israelis are the only group that supports President Trump's decision.
Palestinian extremist groups have already made threats to the new embassy which will reside in Jerusalem after it is moved from its current location in Tel Aviv. The reason for the Palestinian's anger is because they recognize Jerusalem as their capital. Therefore Trump's decision to recognize Jerusalem as Israel's Capital serves as a slap in the face to Palestinians and their efforts.
Many Palestinian leaders are now calling for a third intifada(armed uprising) in response to this. "It's a very scary thought to think that a simple statement like this can cause so much damage and potential loss of life," said senior Emily Tucker.
On the other hand most jews support President Trump's decision as they see it as the United States finally recognizing something they've already believed for years. "It's a good thing!" said Newburyport High School senior Amy Wolpert, who visited Israel this past July. Wolpert also said she isn't concerned about the potential violent backlash because "this hate from the Palestinians has been building up for decades,"
About the Writer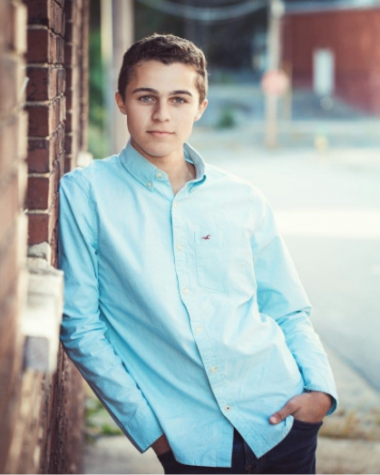 Mitchell Wolpert, Staff Writer
Staff Writer & Arts Beat Editor


Grade: 12
Favorite Writing Topics: Astrology and Pop Culture
Hobbies/Passions: Acting and singing...and...