Shooting for the stars
Ella Brown explains what it takes to get into Harvard
Hang on for a minute...we're trying to find some more stories you might like.
             Former NES student, Ella Brown, moved from Newbury to Cambridge with the rest of her family at the beginning of fifth grade. After learning the ropes of her new school, years later her hard work truly paid off when she received a college acceptance letter from Harvard.
           Other than Harvard were there any other schools you applied to/ are interested in?
                 Yes, I have applied to the University of Virginia as an early action applicant and may apply to Union College, RPI, and Dartmouth to have options. I could potentially play varsity lacrosse at Union and RPI but would have to play on a club team, which makes those schools appealing to me.
         Reflecting back on your younger self would you have ever have expected yourself to get into Harvard or to even apply?
      Once I moved to Cambridge, I think I always had a dream of going to Harvard, and as I got older my family told me I should attempt to make Harvard apart of my future.
      Do you think that your high school stands out from other high schools? Do you think that your high school prepared you any better or worse for college compared to other local high schools?
             Located in the same city as Harvard, the Cambridge Rindge and Latin School has some sort of a deal with Harvard that guarantees several seniors a spot at Harvard which gave a much greater opportunity to get in. Being a student at CRLS gave me a huge advantage because of its location.  If I had lived in Newbury, my odds of getting admitted to Harvard would be much slimmer.
   What did you do to prepare yourself to get into to Harvard? (What classes did you take/extra curriculars did you participate in?)
               Throughout high school I have take increasingly harder classes and managed to improve my GPA throughout the year. When I finish senior year, I will have taken seven AP classes and have taken two classes at the Harvard Extension school under a partial scholarship offered through the school. I am a part of the Habitat for Humanity Club chapter at my school as well as the Global Awareness Project. And I have been a three-sport athlete in all four years of high school.  I played lacrosse, and ran cross country and track.
         How big is your high school and how many people do you know of also applied to Harvard?
         There are about 2,000 kids at my school in total, and I know that about 40 kids applied early action to Harvard, but there will be around 100 in total that will apply, and about a fifth of those applicants will get in.
    With a 5.4% acceptance rate at Harvard, what do you believe makes you stand out from other applicants?
           Aside from the advantage of going to high school at Cambridge Rindge and Latin School, everything I've done academically and outside of school helps as well as the service I've done for the community. I also have a plan for what I want to study in college; astronomy. I stood out because I am interested in studying a field that is minority for  women. I think what also helped me stand out was my personal essays. They were emotional, genuine pieces of writing that hopefully spoke to the admissions.
         Do you know of anyone else at your school that also got accepted into Harvard? If so could you explain what they are like and things that you believe stand out about them that would get them in?
             There are several more kids that got into Harvard under the early applicant pool, they all have high GPA and have taken challenging classes, all of different race and ethnicity. Some of them have also taken high level math classes at Harvard which makes a valuable quality for an applicant to have.
      If you could give anyone interested in applying to Harvard or another Ivy League school what would it be and why?
          As you are applying, you have to go in knowing that this is a prestigious university that only has a certain number of spots available, and no matter how perfect you are or how make extracurriculars you have under your belt you may just not be what they are looking for, which does not in any way demonstrate your abilities. When you are applying, do not stress about the things you haven't done in your high school career, spend time thinking about what you have done and what it means to you, why you do it, and how it is a part of who you are. As you write your college essay and supplements, put your true feelings into it. Don't write what you think they want to hear.
       Have you officially decided to go to Harvard or are you still looking or waiting to hear back from anywhere else? 
    I am not officially enrolled in Harvard, but will most likely attend next year, I am still waiting to hear back from UVA, and potentially Union, RPI, and Dartmouth if I decide to apply ultimately.
       Getting to this point of your life with a great amount of success must be wonderful. Is there any people in your life that have had a huge impact along the way?
       My whole family has made an impact on me and is a huge part of my life, my college essay was essentially about the value of family.
      Who would you consider a role model to you and why?
           Several of my teachers and coaches are my role models. I have so much respect for the adults in my life that work so hard day in and day out.  My track and cross country coach is someone I just enjoy being around and who I look up to.
      What do you hope to do in the future after college?
      The ultimate goal would be to go to graduate school to continue studying astronomy and eventually become an astronomer or astrophysicist.
About the Writer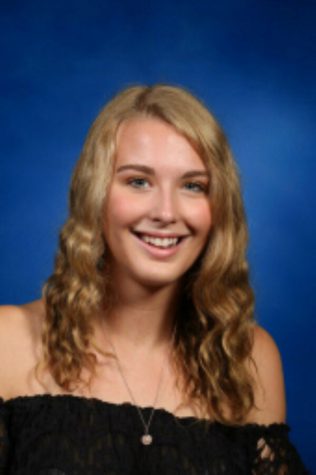 Savannah Nolan, Staff writer
I'm Savannah Nolan, I am a junior, and I enjoy covering news events and opinionated editorials. For sports I play volleyball and do track. In my free...