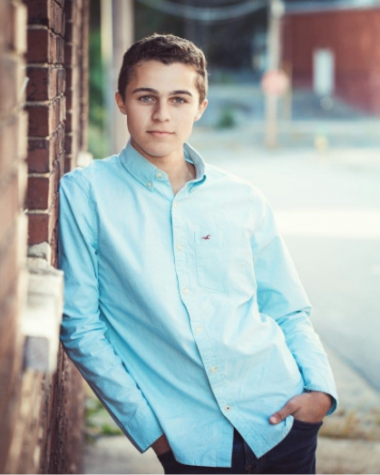 Staff Writer & Arts Beat Editor


Grade: 12


Favorite Writing Topics: Astrology and Pop Culture


Hobbies/Passions: Acting and singing...and sometimes dancing


Future Plans: I plan to study biology at a college in New England and hope to some day obtain my doctorate of medicine. My end goal is to become a successful Maternal and Fetal Medicine(MFM) Doctor.


Fun Facts About Me: I speak French and some Hebrew, and I'm also double jointed!


Contact me anytime at [email protected]
Mitchell Wolpert, Staff Writer
May 15, 2018
May 15, 2018

Triton Regional School District Override Budget Failed

(Story)

Apr 13, 2018

How well do you know the teachers of Triton?

(Story)

Apr 06, 2018

FOCUS on STEM

(Story/Media)

Mar 21, 2018

Know Your Rights!

(Story)

Mar 02, 2018

Swampscott Principal Comes Out as Transgender

(Story)

Feb 13, 2018

Triton Earns Spot on AP Honor Roll for 3rd Year

(Story)

Feb 08, 2018

Attendance Trouble at SES

(Story)

Jan 10, 2018

President Trump Officially Recognizes Jerusalem as Capital of Israel

(Story)

Jan 09, 2018

2017 Memes of the Year

(Story)

Dec 14, 2017

The Best (Or Worst?) Christmas Pageant Ever

(Story)

Nov 30, 2017

Triton Alum Nearly Hit By Stray Bullet in Drive-By Shooting

(Story)

Nov 17, 2017

Sexual Assault Scandal in Hollywood

(Story)

Nov 17, 2017

Movie Star Refrigerator

(Story)

Nov 01, 2017

Homecoming Word Search

(Story)

Oct 28, 2017

The Best Christmas Pageant Ever!

(Story)

Oct 18, 2017

October Horoscopes

(Story)

Oct 09, 2017

Reverse Foreign Language Teacher

(Story)

Sep 28, 2017

September Horoscopes

(Story)