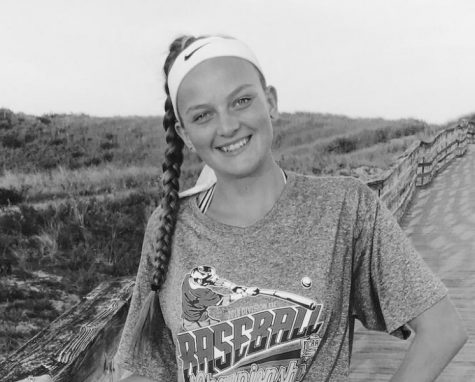 My names Kelly Sharkey, class of 2020. What I enjoy about writing for the news is reporting about things students would be interested in reading. I play Field Hockey and Softball.
After High School I want to go to college and get a degree in Criminal Justice.
I enjoy writing for the school newspaper because I like to interview people and find out new things about the topics I am writing about, and sharing that with other students who would be interested in reading.
Kelly Sharkey, Staff Writer
Mar 29, 2019

Say Yes to the Dress

(Story)

Mar 08, 2019
Feb 11, 2019

Non-Stop Softball

(Story)

Dec 21, 2018

Christmas Movie Marathon

(Story)

Dec 14, 2018

Student Search & Seizure

(Story)

Nov 20, 2018
Nov 09, 2018

Hydro Flask vs. Yeti

(Story)

Nov 19, 2018

New Salisbury Elementary School Teachers are Ready

(Story)