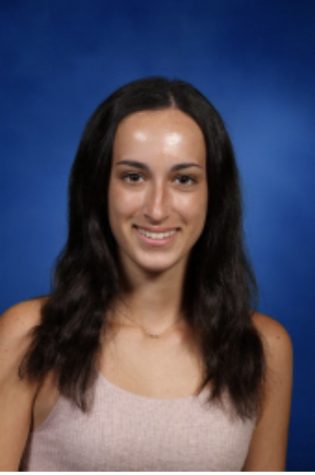 Gabrielle Lowry is a junior at Triton High School. She joined journalism with goals to create and produce stories that are one of a kind.
Gabrielle loves to play sports and hangout with friends on her free time.
Some cool facts about her is that she plays ice hockey and lacrosse, and her birthday is on July 4th.
Gabrielle writes for the newspaper because it gives her control of what the public is informed on and its a great opportunity to be creative in that aspect. She believes journalism is important to show people what is going on that many of us are oblivious to.
Gabrielle Lowry, Staff Writer
Jun 08, 2018

Ice Cream Favorites

(Story)

Jun 08, 2018

Senior Class Bucket List

(Story)

May 11, 2018
Apr 26, 2018

Heard in the Halls

(Story)

Apr 05, 2018
Mar 19, 2018

The Fight For Newspaper Rights

(Story)

Feb 27, 2018
Feb 08, 2018
Feb 08, 2018
Jan 03, 2018

Bella Kreticos Q&A

(Story)

Dec 14, 2017

Masco Girls Hockey Team Preview

(Story)

Dec 05, 2017

Affordable Holiday Gift Ideas

(Story)

Nov 29, 2017
Nov 17, 2017

Strange Laws in The United States

(Story)

Nov 09, 2017

Is Homework Good or Bad?

(Story)

Nov 01, 2017

Newburyport Change in Start Time

(Story)

Oct 26, 2017

Travel Club Takes on Italy

(Story)

Oct 13, 2017
Oct 05, 2017

Triton Hires New Middle School Nurse

(Story)

Sep 28, 2017

Triton's Teachers

(Story)