Staff Profile
My name is David Durante, I am a senior, and for the newspaper I like to cover things as far as issues I am concerned about or that others are talking about in the school, but I also love doing recipes and seasonal pieces.
In my free time I like driving, organizing, and socializing with my family and friends. I work at Dunkin Donuts full time for work and I pay my own bills, completely.
Journalism helps me write in shorter and different style writing, which I like. Quite different than other english classes, a lot of these assignments are choices made by me, so I can write about what I want and what I feel strongly towards. I like way we organize the articles and how we put together the newspaper. My goals for college are going to be one of two choices for me, none being related to journalism. My main, most likely choice is electrical engineering, and the second is business. I would like to go to a school locally to not be overwhelmed with out of state prices, but I have a list of around 10 to narrow down and apply to at this point.
A few interesting things about me is that because I work full time I go to high school, part time. I also feel that I excel in usually, whatever I put my mind to. My jobs I have had usually end up being perfected by me and being one of the most reliable employees and best workers. Right now I am one of two shift leaders helping the managers run the store.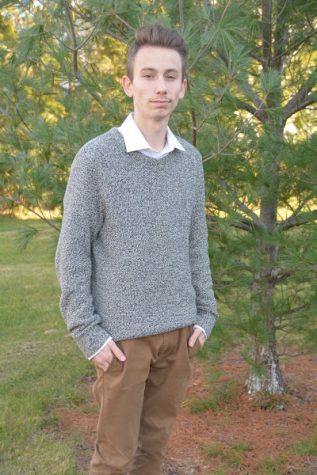 Email:
[email protected]
[email protected]
David Durante, Staff Writer
May 15, 2018

Words You May Be Spelling Wrong

(Story)

Apr 13, 2018

Senior-Week, the last of our High School Peak

(Story)

Mar 19, 2018

Media Fast: How it Used to be in The Past

(Story)

Feb 17, 2018

Media-Fast, How Long Will You Last?

(Story)

Feb 09, 2018

Slippery Snow Driving!

(Story)

Dec 21, 2017

Desirable Desserts

(Story)

Dec 14, 2017

Warming Winter Sports

(Story)

Dec 08, 2017

Dunkin's Seasonal Items Are Here

(Story)

Nov 28, 2017

Thanksgiving Tradtions

(Story)

Oct 26, 2017

Do You Like the Fall?

(Story)

Oct 05, 2017

Memories of First Time Teaching

(Story)