Biden's 2021 Stimulus package
Many Americans are antsy to get their third Covid Stimulus package
President Joe Biden is pushing for the Senate to pass a $1.9 trillion covid stimulus package. Due to COVID-19 many small and large businesses have struggled to make means. Many unemployed servers, cooks, and low-wage workers are not receiving enough government aid, receiving only $1,200 from the 2020 Covid Stimulus. The new stimulus being finalized is looking to be a steep decline from the previous aid; $600.  The working class is in dire need of aid and relief to bounce back. President Biden is requesting that Congress, "provide millions of hard-hit workers with the financial security and peace of mind they need and deserve." 
It is February 2021, the president elect Joe Biden has been inaugurated as the 46th president. Americans and their businesses are calling for an increased stimulus. In December 2020 it was reported that 6.7% of Americans are unemployed, compared to the February 2020 total of 3.5%.
Many American workers and politicians expressed their displeasure with the previous Covid stimulus packages. William Hopwood, an essential worker at Lexie's in Newburyport, thinks low wage workers who also may be facing unemployment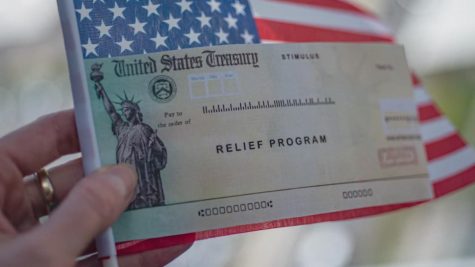 need more government aid. Hopwood stated, "for a parent to support a child in this day and age, a $600 stimulus check is not enough to support many households." Here's when and what the stimulus could look like for America's working class. 
The previous stimulus package went to taxpayers making less than $75,000 a year, as well as couples making under $150,000. The previous stimulus was granted $900 billion, and the first covid stimulus under the CARES act totaled $2.2 trillion. Currently, the new stimulus package is being debated. Depending on the Senate's upcoming actions, a covid stimulus could come in several different forms. Local resident Kristen Reily thinks that a Covid Stimulus is necessary for many workers to support themselves and their family. Reily said, "A lot of people are suffering. It's needed one hundred percent."
The most likely form of the Stimulus will be one large package. President Biden stated in January, "I don't expect we'll know whether we have an agreement or to what extent the entire package will be able to pass or not pass until we get right down to the very end of this process, which will be probably in a couple of weeks." Biden has zero intentions of settling for the Senate's bill or passing two separate checks. 
There are two options that can be taken to draw out a stimulus package: a bipartisan agreement or through budget reconciliation. A bipartisan agreement would have to be negotiated between the Senate and Biden. Republican senators have shot down Biden's intended $1.9 trillion Covid stimulus packages. The end result would likely fall in the middle of Biden's stimulus and the Senate's counter offer of $618 billion.
The Budget Reconciliation Act of 1974 enables Congress to write laws addressing immediate issues. After the legislation is approved by the House and Senate, it can be put into place if authorized by the president. This would allow a stimulus to pass fast if the Senate and Biden can't come to an agreement.
Leave a Comment