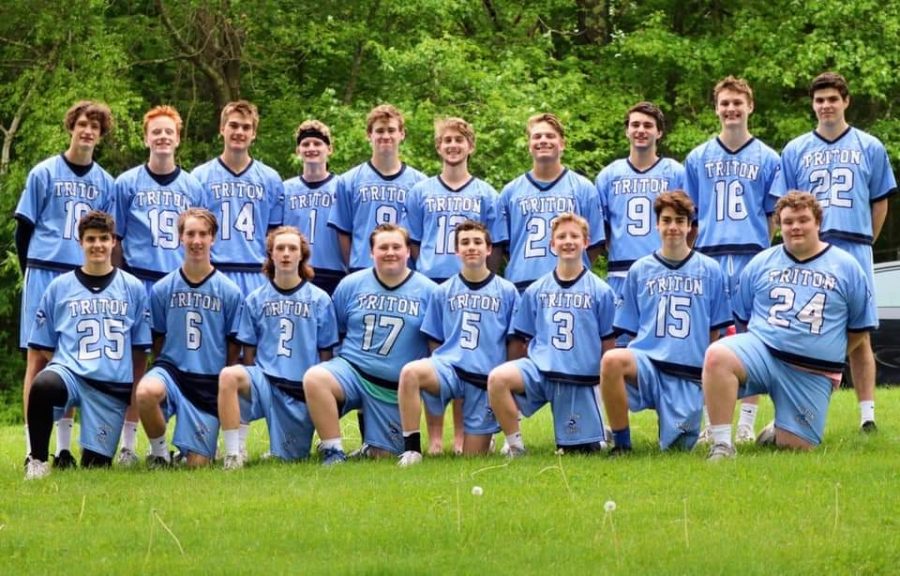 The Triton Lacrosse team is looking to have another playoff run this upcoming spring. After losing in the second round of the MIAA D3 state playoffs in 2019 to Dracut, Triton is looking to bounce back with strong veteren talent. 
Last spring was no walk in the park for the Vikings, they had to fight their way into the playoffs after losing Triton alumni and All-CAL player, John D'eufemia towards the end of the season. The Vikings still finished with a positive record of 11-9 and hope to improve that this upcoming season. 
This year the Vikings season will be affected by the MIAA committee's decision to push back Spring sports until April 27, 2020 due to the concerns about COVID-19. This may be an unfortunate circumstance for some of the seniors that are about to enter their last season. But it also provides time for the team to prepare for the season. 
The Vikings recognize that they have weaknesses but Head Coach Jeffery Comeau hopes to make another playoff run this year making up for their lack of depth with intensity and experience.
"Losing a guy like John leaves a big hole in our offense, he could shoot from  anywhere inside the box and it would go in," said sophomore midfielder Jared Leonard.
This year the Vikings will look a little different on the sidelines as the Junior Varsity (JV) coach and Defensive Coordinator, Bert Comins, won't be returning and the Assistant Varsity coach, Donna Anderson, also won't be returning.
Coach Comins was a Triton alumni who went on to set records for St. Joseph's College of Maine. He came back to coach three years ago and made his impact on the players. 
"I started playing lacrosse my freshman year and I was on JV. I didn't like the captain's practices because I was one of the worst ones out there," said junior midfielder Jakob Rainsford, "But when the season started and I spent more time with Coach Bert, I started to love the game and he's the reason I'm still playing." 
Coach Anderson was the first Varsity coach in program history. She stepped down to become the Athletic Director, she came back four years ago to coach JV but then became the Assistant Varsity coach. The players will feel the void Coach A leaves in all aspects of the game.
 "It's going to be weird without Ms. A on the sidelines this season, no ones going to be able to calm down our hot heads when they get out of hand," said junior midfielder James Tatro
The team is not sure who will be filling in these roles this upcoming season. But with the time running out before the season starts someone will most likely be getting the job soon.
Back-up goalie Sean Quinn, a sophomore at Triton who is also part of the wrestling team had high praise for the Vikings offensive game. Quinn gave players he expects to make a big impact this season, both being midfielders. ."(James)Tatro and (Jared)Leonard are very fast, dynamic players. The make up for their lack of size with toughness and skills," said Quinn. Also, Running the show at attack this year should be returning Senior Drew Bouley, since he was a freshman he has been playing attack and scoring countless goals.  
The team's schedule gets harder from last year as Comeau wants to push the boys to their fullest potential. 
"Obviously Newburyport will be a big game for us, but I also think Ipswich is a game that will be on a lot of kids radars," said Leonard
Will Beaton, a sophomore on the Lacrosse team has been playing since he was in the 2nd grade. "Our strength is we have guys that are willing to put it all out there. We have a lot of experience and have played together for a while," said Beaton when referring to the team's best abilities." 
Despite the lack of depth the Vikings have they have a lot to look forward to and the season pushback may be a blessing in disguise.