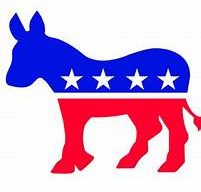 Seeing Blue
Meeting the growing field of Democratic Candidates for President of the United States
Former Vice-President Joe Biden, New Jersey Senator Cory Booker, Mayor of South Bend Indiana Pete Buttigieg, Mayor of San Antonio, Texas Julian Castro, New York Senator Kirsten Gillibrand, California Senator Kamala Harris, Minnesota Senator Amy Klobuchar, Venture for America founder Andrew Yang, Governor of Washington Jay Inslee, Massachusetts Representative Seth Moulton, Texas Representative Beto O'Rourke, Vermont Senator Bernie Sanders, and Massachusetts Senator Elizabeth Warren.
If you are like most people, you maybe  know two of the people in the list above, and that's being generous. Above is a list of less than half, if you can believe, of the declared candidates throwing their hats into the ring for the Democratic Primary. As 2020's class continues to grow, it appears that this will be not only the largest, but additionally the most diverse in the nation's history. With all these options crowding the plebiscite, and over a year for the class to expand even further, it is important that every voter has a clear image of their choices before they find themselves in that ballot box circling whichever name has the best ring to it.
"Honestly I don't think I've ever heard of any of these people," said Triton junior Kiefer Callewaert. "Let's hope at least one of them can make some waves by next year though."
For the purpose of this article, only the first five candidates in the polls will be highlighted, that being Biden, Sanders, Warren, Harris, and Buttigeig, in that order.  Now it is still possible that one of the candidates not mentioned will suddenly explode onto the scene and surge ahead in the polls or a last minute entry will send the whole nation into a frenzy, but it is much more likely that one of these eight will find themselves matching up against the nominee from the Republican party, which is a discussion for a whole other article.