The Game Of Life
Teachers choosing their path for success
Hang on for a minute...we're trying to find some more stories you might like.
Sometimes it's weird to think that our teachers had different careers before they came to Triton to teach but, in reality teachers had all types of different careers before they came to Triton. The Triton Voice interviewed three faculty members to find out their past.
Mr. Frederick MacAskill, who is an IA at Triton, worked with Western Electric which was part of the telephone company before he came to Triton. "My job was to microfilm plans and send them around the country, plans of telephone boards", said MacAskill. He also worked for the Internal Revenue Service as a filing clerk.  He never thought he'd be an IA in his future. He has worked at Triton for 41 years.
Mrs. Lori St. Jacques is an IA in Triton.  She has an abundance of work experience prior to the school "I worked for the the Department of developmental Disabilities for the Commonwealth of Massachusetts. I did that for 12 years. I worked at a residential unit", said St. Jacques.
When she was younger, she wanted to be a Geologist,"I wanted to study rock formations and natural gas and volcanoes but I decided to follow my heart."
St. Jacques got an associates degree and became a paralegal.  She got her BS at Salem State in Psychology and worked at a Residential Unit with people with developmental disabilities.  She also passed the test to be a history teacher. In addition to working in education. She works in a family business."I work in a family run business. We have a sheet metal fabrication and installation shop and I'm a  licensed sheet metal mastercraft person and one unrestricted."
Some teachers have always been involved with education in some form or another.
Mr. Thomas Horsley teaches Environmental Science at Triton. He has always wanted to be a teacher. "I really wanted to be a history teacher. I bet if you quizzed me now I'd know a big chunk of information. It was really my AP biology teacher in my senior year of high school who made me really want to go into biology",said Horsley.
Before Triton, his former jobs always entailed some type of education. "I pretty much always worked with students. Even when I was a student I worked with students. Pretty much been in some form of education, whether it was being environmental field based education or teaching college labs or being a teaching assistant in college.", said Horsley.
Even though he accomplished his education journey he still  he did a lot of research on animals "I have also been in wildlife research as well, working for local organizations like fish wildlife service in Parker River National Wildlife Refuge down in Plum Island, and I also worked for  a company that would conduct research in South America and Honduras on bats," said Horsley.
Even though teachers have a variety of backgrounds and life experiences, the one thing they have in common is enjoying educating young adults.
About the Contributor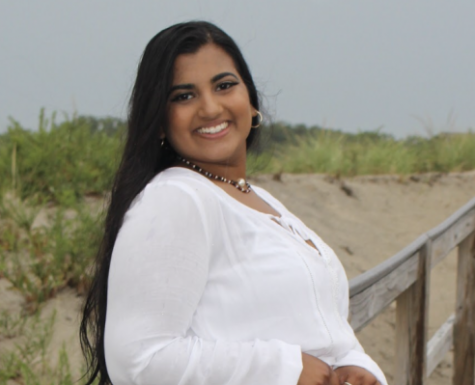 Rachel Miller, Staff Writer
My name is Rachel Miller. I am a senior at Triton High School. I enjoy covering articles on relevant news that is occurring in the high school or in our...